Stand with Ukraine. Save peace in the world!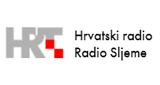 HRT - Radio Sljeme
Hrvatski radio Sljeme ili Radio Sljeme je hrvatska nekomercijalna radio postaja koja je dio Hrvatskoga radija i emitira svoj program na području Zagreba i šire okolice od 17. travnja 1953. prvo pod nazivom Radio na valu 202,1, a od 15. svibnja 1953. kao Radio Sljeme.
Show more
TOP songs on HRT - Radio Sljeme
HRT - Radio Sljeme reviews
Najdrazi moj radio! Pozdrav mojim purgerima!

Vladimir Polgar

08.11.2022

Srdacan pozdrav iz Ottawe,Kanada,gdje vas opet slusam kao i u djecackin danima..Moj rodni Zagreb je uvijek u mom srcu kao i Radio Sljeme,

Ne znam tko je glazbeni urednik danas 1. Listopada 22., od 15h (kada sam počeo danas slušati radio), no lista slušanja je izvanredna. Nije to prvi puta da slušam super pjesme na vašem radiju, ali evo da vas konačno i pohvalim.

Jasenka Generalic

19.04.2022

Mah... Dok se prijavim, zaboravih sto sam htjela reci za Lucinu pjesmu.

Ocjena pet

Anita Haraminčić

05.02.2022

Najbolji👍👍👍👍👍

Za karentenu najbolja stanica za relaksaciju i nenametljivo slušanje glazbe & novica

Dinko Komadina

14.01.2022

Bravo za Hendrix-a !

Katarina Prosoli

10.01.2022

<3 sve pet <3 imate najbolje muzičke urednike bog ih poživi skup sa svima vama u zdravlju i radosti <3

Zbog upale gušterače hospitaliziran sam na sv.Duhu. Besane noći pomogli ste mi prebroditi izborom prekrasne muzike a tijekom dana zanimljivim reportažama i intervjuima. Hvala cijeloj ekipi !!!
Information about the radio
Radio Sljeme je danas jedna od najslušanijih postaja u gradu Zagrebu što potvrđuje i istraživanje agencije Media metar, prema kojoj je 4. siječnja 2007. za vrijeme emitiranja Svjetskog skijaškog kupa postaja Radio Sljeme potukla konkurenciju i našla se na prvomu mjestu.

Najzagrebačkiji radio - što je poznati sinonim radija, iako se radio čuje u cijeloj središnjoj Hrvatskoj i pokriva 7 županija, popularan je zbog programskog usmjerenja, u kojem središnje mjesto zauzima grad Zagreb. Radijska postaja je također vrlo karakteristična i po glazbi koju emitira, jer politika kuće stoji na načelu da se ne emitira agresivna glazba. Puštaju se dosta često vječni evergreeni, no ne emitiraju se samo stari već i suvremeni glazbeni brojevi.
Radio contacts
Program: 616 70 04
SMS: 091 802 0000

SMS: 091 802 0000

Besplatni prometni telefon: 0800 88 10

Besplatni info telefon: 0800 88 15