Stand with Ukraine. Save peace in the world!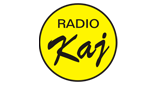 Radio Kaj
Radio Kaj za kajkavski kraj, moto je pod kojim svaki dan tijekom godine, 24 sata dnevno, emitiramo program namijenjen i prilagođen interesima, željama i potrebama slušatelja kajkavskog govornog područja.
Show more
Radio Kaj reviews
Vjekoslav Sokol

26.02.2023

Pozdrav iz Štutgarta,,več Vas duže vrijeme pratim i jedva čekam nedelju,,ali i svaki drugi dan u tjednu,,,daleko naj bolji program za nas kajkavce i naša veza sa domovinom. Ostanite i dalje tak dobri

Tomislav Briški

26.01.2023

Pozdrav iz Njemacke , slusam vas stalno

Ljubomir Crnadak

10.01.2023

Najbolji Hrvatski radio slušam ga stalno u Njemačkoj.

Čestitke na obradi oglasa i objavljivanju.. sve brzo, sve profesionalno... No.1

Super najbolji radio

Best North-West! Pozdrav iz Zagorja.

Najbolji ste!! Volim vas slušati dok igram euro truck simulator 2 jer imate najbolji program!!

Pozdrav iz New Westminister.Kanada.

Najboljši ste, Radio Kaj👌👍🍀🍀🍀🍀🍀 Pusa. 😘

Vladimir Polgar

15.09.2022

Pozdrav iz Ottawe,Kanada .
Information about the radio
Punih 25 godina uspješnog rada i razvoja Radio Kaj je zaokružio 3. svibnja 2015. godine, uz regionalnu koncesiju, 32 stalno zaposlena u proizvodnji i emitiranju programa, marketingu i financijama, s 22 vlastita odašiljača za emitiranje programa i dostignutom najvećom slušanošću u povijesti Radija Kaj. Jubilej je protekao bez velikih veselica. Bili smo uz svoje slušatelje, pripremali i za njih emitirali program, jer naši slušatelji to od nas očekuju i nagrađuju svojom vjernošću….

Frekvencije Radija Kaj:
106,3 Zagreb
104,5 Varaždin
103,1 Lepoglava, Ludbreg
100,6 Sveti Ivan Zelina
99,7 Krapina
98,2 Vrbovec, Križevci, Bjelovar
97,8 Ivanić Grad, Križ, Sisak
97,2 Zl. Bistrica, Ivanec, Jastrebarsko, Karlovac
96,6 Klanjec, Tuhelj, Kumrovec
95,3 Zaprešić, Samobor, Sveta Nedelja
95,4 Zagorska Sela, Desinić
94,8 Đurmanec, Jesenje, Radoboj
94,5 Varaždinske Toplice
94,4 Krapinske Toplice
93,9 Zabok, Stubica, Oroslavje
91,5 Zagreb, Velika Gorica, Dugo Selo
91,0 Čakovec
89,9 Koprivnica, Đurđevac
89,1 Novi Marof
88,9 Pregrada, Hum Na Sutli
Radio contacts
Telefaks:643 0 556
[email protected]
[email protected]