Stand with Ukraine. Save peace in the world!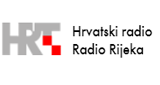 HRT - Radio Rijeka
Hrvatska radiotelevizija obavlja djelatnost pružanja javnih radiodifuzijskih usluga te joj Republika Hrvatska za to osigurava samostalno i neovisno financiranje sukladno Zakonu o Hrvatskoj radioteleviziji i pravilima o državnim potporama za javne radiodifuzijske usluge.
Show more
TOP songs on HRT - Radio Rijeka
HRT - Radio Rijeka reviews
Tinkica Maslacak

14.02.2023

Savršeni hitovi nekih davnih, dobrih vremena :)

Tuzibabu biste trebali nazvati SPRDAONA s obzirom kako Ferlin sprda i poštapa starije i bolesne ljude, žene koje pišu kad im se vidi ime, itd ... "NJEGOVE PACIJENTE" kako ih on zove ...

Bog blagoslovija današnjeg glazbenog urednika,neka ovo potraje ,budi urednik još milion godina

Najbolji ste. Pozz daske era Italije

Dubravka Lerch

30.12.2021

Odličan program.

Izbor muzike sad u 15:22, savešen za kišno popodne, davne sedamdesete, ali to je bila muzika.

najbolja radio postaja u HR,i puuuno sire. Koncept,emisije,teme,Lucijan Kostrencic i neponovljivi Albert Petrovic. Sta's vise..

Predrag Salajic

30.05.2021

Gdje curi urbana i duleta-budi moja voda skupa kako pjevaju!pozdrav najboljem radiu

Christian Grailach

18.04.2021

Čestitke voditeljici Ani Mariji Ilić za izvrsno osmišljenu i vođenu emisiju "Put oko svijeta"!!

ok radio
Information about the radio
Radio Rijeka je programski kanal Hrvatske radiotelevizije koji emitira radijski program za područje Primorsko-goranske županije. Našem ugledu pomaže i naš smještaj, u strogom središtu grada, na Korzu, u zgradi sagrađenoj 1848. godine, koja je spomenik kulture i koju je Radio Rijeka temeljito obnovila kako bi je sačuvala za nova pokoljenja radijaša, ali i Riječana te brojnih gostiju grada.
Radio contacts
Program: 051/210-777

Marketing: 051/657-781