Stand with Ukraine. Save peace in the world!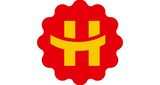 Happy FM
Velika Gorica, 94.9 MHz FM
Happy FM pravi je festival hitova jer pušta najbolje i najpopularnije domaće brojeve! Slušaj nas i srcem i tijelom na 94,9 MHz ili putem streama.
Happy FM reviews
Fantastična radio postaja, daje nam osjećaj da smo se vratili na odmor u prekrasnu Hrvatsku.

Kad je emisija Narodnog radija završila, tugu iz srca savršeno je odagnao vaš radio. Hvala vam što jeste, što igrate kako igrate. Volim te slušati ne samo na odmoru, nego i kod kuće. U Slovačkoj. Hvala još jednom. Iskreni pozdrav.....

Dajana Perhot Horvat

11.09.2023

Odlični....

Domaća glazba, a zabavniji repetoar 100 puta od narodnog/bravo, pokazali ste kako se to radi, samo nastavite!

Super ste !pustite od Feminnem pjesme

Goran Štefanac

18.03.2023

Super ste , nemojte sve pokvariti s glupim emisijama , glupiranjem i smijanjem na silu. Isto tako gostovanjima kao neki dan s prepotentnom Alka Vujica. Šibajte dalje , samo pametno

Odlican radio i odlicna glazba!

Odlični!!

Zlatan Glogolja

17.01.2023

cijelo vrijeme gold fm bila jedina radiostanica koju asm slušao redovito,ovo sad nije loše ali ja bi nazad staru radio stanicu

Burja Vladimir

09.01.2023

Katastrofa, sad mi je i jasno zašto je ekipa otišla u TOP radio.