Stand with Ukraine. Save peace in the world!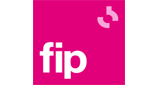 FIP Radio
L'univers de Fip... une radio musicale éclectique, ne fermant son antenne à aucun genre ni aucune époque : jazz, chanson française, musiques du monde, pop-rock, blues, musiques électroniques, musique classique, bandes originales de films. Fip diffuse plus de 300 titres différents par jour et toujours en direct.
Show more
Related radio stations
Show more
FIP Radio reviews
Vous pouvez essayer de mettre une playlist sans pour français

Анатолий Катчук

19.05.2023

спасибо

Melhor rádio - Realeza/Paraná/Brasil

ABHIJITH VIJAYAN

23.12.2020

cool

Настя Сугоняко

03.11.2020

Très Grand Merci!

Eduard Gzibovski

05.04.2020

Радио супер. Radio super.

Vladimir Kochnev

27.03.2020

Хорошее радио

Cornelia Miersch

23.10.2019

Gefällt mir. Guter Mix.

Merci <3

οπως πρεπει kathe mera
Information about the radio
FIP (à sa naissance pour France Inter Paris, mais désormais sans aucun rapport avec France Inter) est un réseau radiophonique français créé en 1971 à l'initiative du directeur de radio et de télévision Roland Dhordain. Il fait partie du groupe Radio France. Plus petit réseau des radios du groupe, c'est néanmoins celui qui assurait jusqu'en 2009-2010 le principal fil musical de secours du groupe Radio France, notamment en cas de panne ou de grève, voire pour certaines antennes nocturnes.

La directrice de FIP est Bérénice Ravache depuis le 7 juillet 2017.

La station repose sur un concept qui n'a quasiment pas varié depuis sa création : un programme musical entrecoupé d'informations routières et culturelles et d'un court bulletin d'informations toutes les heures à la cinquantième minute, et sans aucune publicité. Longtemps limitée à la tranche horaire 7 h-21 h, la station est désormais animée de 7 h à 23 h, puis un robot repasse de 23 h à 7 h des parties de la programmation musicale des jours précédents.

FIP constitue un réseau de radiodiffusion en France dont la programmation nationale s'effectue à Paris, à la Maison de la Radio. Il existe des décrochages locaux, d'abord depuis les studios de FIP Paris pour desservir toute l'Île-de-France, Marseille, Rennes, Montpellier et Toulouse. Il existe aussi un décrochage local à Nantes pour Nantes et Saint-Nazaire, un autre à Bordeaux pour Bordeaux et Arcachon, et enfin un dernier à Strasbourg.

Le programme musical mêle tous les genres de musique : chanson, rock, world, classique, musique de films, jazz, etc. mais avec un souci particulier de l'enchaînement (par exemple, le titre de rock 'n' roll Roll Over Beethoven peut être suivi par un passage d'une sonate de Beethoven, etc.). Elle est une des très rares de son genre existant au monde. Des programmateurs fameux en assumaient les choix musicaux dont Patrick Tandin, Julien Delli Fiori et Alexandre Marcellin. Le premier programme était signé Anne Marie Leblond. Aujourd'hui la programmation est assurée par sept programmateurs : Armand Pirrone, Luc Frelon, Patrick Derlon, Christian Charles, René Hardiagon, Jean-Yves Bonnardel et Alexandre Desurmont.

Depuis sa création, plusieurs innovations ont marqué l'histoire de Fip : la création fin 1981 d'une émission quotidienne consacrée au jazz : Jazz à FIP de 19 h à 21 h, initialement la seule semaine puis étendue à tous les jours de la semaine. Le générique de cette émission fut longtemps Inside out des Brecker Brothers. Il sera remplacé en 1998 par un titre de Joe Zawinul composé spécialement pour l'émission et intitulé Slivofip, puis par une composition de Fred Pallem et Le Sacre du Tympan, Dans l'enfer du 105, et depuis le 1er avril 2010 par Paddyjazzmixclub 1, un arrangement de Denis Soula réalisé à partir de musiques de Miles Davis, Prince, Charlie Mingus, et Sonny Clark. L'émission « Fip livre ses musiques » consacré aux livres a débuté en septembre 2011 et en septembre 2012 deux émissions viennent compléter l'offre de la chaîne : « Fip Classic Bazar » et « Dites 33 sur Fip ».

Le programme musical et les flashes d'information sont communs à l'ensemble des stations FIP du réseau, et sont diffusés depuis la Maison de Radio France à Paris.

Certains passages musicaux ont été utilisés comme génériques et sont encore diffusés, presque quotidiennement : l'auteur de ces jingles est François Elie Roulin.
Radio contacts