Stand with Ukraine. Save peace in the world!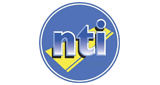 NTI
Première radio locale associative en Loire Atlantique.Vous trouverez sur la page NTI-Officiel des infos exclusives ; News, Imports, Programmes, Evénements NTI...Pour faire partie des fans de radio NTI (France) La seule radio FM 100%
Show more
Information about the radio
NTI (initiales de « Nouvelle Tendance incontournable »), anciennement nommée Turbulence Radio, est une radio de musique électronique émettant sur la FM en Loire-Atlantique (fréquence 93.4).

Ses locaux sont situés à Saint-Philbert-de-Grand-Lieu en Loire-Atlantique, à 25 kilomètres au sud de Nantes.

Tout commence en 1986 création de l'association C.A.M.P (Centre d'animation Musicale Philibertin) par son fondateur Hervé Cloarec. Turbulence est alors une radio musicale généraliste seulement diffusée sur le Canton de St Philbert de Grand-Lieu.

En 1992, Turbulence Radio est officiellement autorisée à émettre sur la bande FM par le C.S.A (Conseil Supérieur de l'Audiovisuel) et élargit sa couverture de diffusion grâce à l'implantation d'un pylône situé à 3 km de ses studios.

En janvier 2001, Turbulence Radio change de format et devient NTI (La Nouvelle Tendance Incontournable) à destination des 15/35 ans.

NTI se transforme alors en radio thématique qui diffuse essentiellement de la musique Electro, Dance et Makina, c'est d'ailleurs celle-ci en 2004 qui fait grimper l'audience de NTI.

En 2010, NTI adhère à la FRAP (Fédération des Radios Locales des Pays de la Loire) qui est composée de 23 radios locales réparties sur les cinq départements que compte la région Pays de la Loire.

Le 19 février 2012, le président de la radio Michel Josnin meurt d'une rupture d'anévrisme à l'âge de 42 ans. Un mois après lors d'une émission en hommage à Michel, les auditeurs apprennent officiellement le nom de la personne qui reprend la présidence de la radio : c'est son frère Philippe Josnin.

En 2014, NTI devient la première Radio Associative de Loire Atlantique (44).

En 2015 et 2016, NTI participe au «test» de la diffusion en R.N.T (Radio numérique terrestre) sur Nantes et Saint-Nazaire (future norme de diffusion qui remplacera dans quelques années la bande FM).

En septembre 2017, NTI change de slogan "La Nouvelle Tendance" remplace "Mix & Dance".

NTI en quelques chiffres :

NTI c'est une vingtaine de bénévoles et 1 salarié.

NTI est financée à 80% par des subventions dont le Fonds de soutien à l'expression radiophonique, le Conseil départemental de la Loire-Atlantique , la région des Pays de la Loire ainsi que la mairie de Saint-Philbert-de-Grand-Lieu et à hauteur de 20% par la publicité.

NTI émet actuellement sur la fréquence 93,4 FM sur un bassin de 50 km autour de Saint-Philbert-de-Grand-Lieu ; le secteur du Pays de Retz, le Nord de la Vendée et la Région nantaise.

En juin 2016, NTI totalise un auditoire global de 64 300 auditeurs sur le département de la Loire Atlantique (Source Médiamétrie étude du "Public des Associatives" de janvier à juin 2016, audience cumulée en pénétration sur les 13 ans et plus du lundi au vendredi de 5h00 à minuit).
Radio contacts