Stand with Ukraine. Save peace in the world!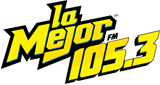 La Mejor
La cadena grupera más grande de toda Latinoamérica, transmitiendo desde Huajuapan, Oaxaca.
La Mejor reviews
Hola cómo están? Quisiera pedirles que actualicen los teléfonos para poder llamarles.

Hola buenas tardes me encanta escucharlos le pueden mandar saludos a mi familia Idesales en especial a mi mamá Lupita a mi hermana Lizbeth Salazar mi sobrino Alexander y a mis abuelitos que los escuchan en San Andrés Dinicuiti Huajuapan de León Oaxaca de parte de Mirna Salazar desde aquí en Tijuana baja California saludos los quiero mucho 🥰❤️

Muy buena programación de la mejor 👍 desde el estado de México

Buenas tardes me puede mandar a saludos a toda la gente hermosa de Huajuapan y de la región 5 de oros desde plan city florida y me puede poner la canción de otra vez en el rancho de los Traviezos

Naudexers Oficiales

11.03.2021

Buenas tardes podria mandar un saludo a la famila Hernandez Trujillo de Rancho 3 Pilares de parte de su sobrina Estefany

Karina Camacho

01.11.2020

Buenas noches por favor mande saludos a la familia SR que nos escucha en Esquipulas, y a su fan número 1 Cami

MARCO ANTONIO OSIO

01.02.2020

SALUDOS PARA CRISTINA PEREDA QUE HOY CUMPLE AÑOS DE PARTE DE SU SOBRINO PENTAGON JR

Benito Vazquez

10.05.2019

saludos a todas la madrecitas del mundo pero en especial ami madre Hermelinda sal moran montes de yucunuty de Juarez's desde Los Ángeles California

Muy buena programación 👏👌

Ángel García Ramírez

19.03.2019

será interesante que los locutores de esa radio aprendieran a leer, cada que hablan de palabras no conocidas para ellos se equivocan de tal manera que siento pena ajena; no saben leer, en general, se ve que no son personas preparadas, se nota en sus comentarios ...lean libros, revistas , diarios en voz alta y verán como se notará el cambio.(no se enojen, pero es la verdad) .
Radio contacts
https://www.youtube.com/channel/UCUXG8rdtvn0mkn_oM6ZhCJw
https://www.instagram.com/lamejoroficial/