Stand with Ukraine. Save peace in the world!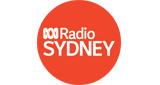 ABC Sydney
Free podcasts live, news from Sydney and Australia. It is the flagship station in the ABC Local Radio network and broadcasts on 702 kHz on the AM dial.
Show more
Related radio stations
Show more
ABC Sydney reviews
Mark bermingham

18.01.2023

Enjoy listening to Australian radio stations.

Michael Hrbacek

09.09.2021

Where is volume control?

Pete Cordoni (Aquapete)

07.06.2021

Love ABC RN, similar to CBC-Canada's lnternational Service.

Interesting as I live in Stratford upon Avon UK.

This is where I get my news.
Information about the radio
ABC Radio Sydney was the first full-time radio station in Australia, having commenced broadcasting on 23 November 1923. Its first callsign was 2SB where 2 denotes the State of New South Wales and SB stood for Broadcasters (Sydney) Limited. However, the callsign was soon altered to 2BL for Broadcasters (Sydney) Limited.

2BL became one of the inaugural stations in the ABC network when it was founded in 1932 along with sister station 2FC. In 1946, it became the flagship of the National Programme, forerunner of Radio National. It also began carrying parliamentary broadcasts. In 1963, it swapped formats with 2FC and assumed that station's old role as flagship of the Interstate Programme, which eventually evolved into Local Radio. However, it continued to air parliament until 1988. 2BL was re-branded as 702 ABC Sydney in 2000 and then ABC Radio Sydney in 2017.

ABC Radio Sydney, a place for Sydney conversations, culture, stories.
Radio contacts
Talkback: 1300 222 702
SMS: 0467 922 702