Stand with Ukraine. Save peace in the world!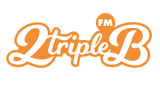 2 Triple B FM
Bellingen, 93.3-107.3 MHz FM
Bellingen Shire's own radio station. Tune in across the Shire on 93.3 & 107.3 FM
2 Triple B FM reviews
Deborrah Tyson

21.08.2023

Digging The Colonel !!! So much I've not heard before.

Lauren McFarlane

15.08.2023

loved hearing these rekkids played on the radio again. much respect and gratitude. thanks so much to Louis and Ron.

Nice voice!

Christina Gubachi

05.07.2021

I hope the Y gens and Millenials listen to John Valentine....you are amazing along with Patricia and the rest of the 2bbb team,,,,,music culture the arts,, & fashion in the 60' & 70s was a fabulous time for teenagers

Very sad to hear that this is Paul's last show. Paul plays a great mix of music. I am up at 4 AM here in Pennsylvania USA to hear Paul's show. Wishing Paul all the best. I will miss his show very much. I hope you bring Paul back. Paul, thank you for the music!

So sad that tonight is Paul's last show. Who am I going to listen to at 3am in the morning here in Texas USA? Best of luck in your future adventures Paul!

Donna Pacholuk

02.03.2021

Love the music today. Take care, Paul!

Good to finally get around and listen Paul, nice sounds mate...and here some great tracks from Madara and White..keep on rockin mate' Rob from Shoalhaven Heads South Coast NSW Australia

Listening in beautiful Oregon, USA! Great show Paul!!!

Norma and Larry listening from Florida, USA. Great music. So, wonderful to sit back and listen to. We are so glad we found your station. Thanks for the link. Paul, we love your accent. You must not be from the South. haha.