Stand with Ukraine. Save peace in the world!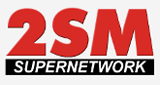 2SM
2SM news network - latest news and shows. Breakfast with Grant Goldman. Weekdays 5-9am on Sydney's 2SM 1269AM and the Super Network
Show more
2SM reviews
Grant Goldman died at least 18 months ago and you still haven't updated your history page for the station, how bloody slack are you???

Marcus Paul is too opinionated .if he dosent like what a caller wants to say he either talks over them ,cuts them off or berates them .He wants people to call but then he dosent engage them in the topic .he does all the talking then cuts them off.He's no John Laws. closer to Ray Hadley,, same style .

no audio'

As a millennial i have literally never willingly listened to the radio in my life, that was until Marcus Paul

Martin Oloughlin

22.06.2020

we don't have a breakfast talk back show any more, no one rings Marcus Paul , none of the regulars ring anymore. Marcus Paul has to go, he has stuffed our morning.

carter I love your show and nlisten all the time keep up the great wirk you do

Recycled drinking water at the decelination plant would have to go through a chemical process.After that, who knows what we are drinking!!

too many disruptions,most annoying 1

to grant goldman hope mum well hope you are too from ale
Information about the radio
An Icon in the Australian Radio Industry with a successful career spanning over four decades hosting over 14,000 shows to date heard in every state in Australia. He is believed to be the longest consecutive running announcer on air in Australian commercial radio, always on radio from 1964, despite changing stations, a holiday then back into it again.

Radio is Grant's first love but it doesn't stop there, with Grant credited as being the first ever host of Countdown and the first broadcast in colour, guest roles on 60's TV series The Box, Matlock Police, Official Announcer at Stadium Australia for the 2000 Olympic games, the voice of all Train Stations in Sydney and formerly Stadium Announcer for his favorite sporting teams The Manly Sea Eagles (30 years) and the Sydney Kings.

Mad keen golfer Grant attributes his success to having a great family, a good work ethic ,and activities such as golf, scuba diving and chasing his baby Alexandria around the beach,, his last of 7 children,, hopefully.

HISTORY
- Born in Bingara, 1950
- Started in radio in 1964 at 2TM Tamworth
- 1966 2W6 Wagga, 4NA Nambour, 4BC and BTQ7 in Brisbane.
- 1969 Compere of Juke Box Jury and Wheel of Fortune and a kids show, "It's A Small World"
- 1971 6PR Perth
- 1973 KJR Seattle USA, 3UZ Melbourne
- 1974 First compere of ABC TV's Countdown the first national broadcast in colour
- 1975 The ill fated 2GB mellow rock
- 1976 5AD Adelaide and channel 7 as host of miss Australian beach girl
- 1978 2UE Sydney and commence Voiceovers for the Nine Network (14 years)
- 1980 – 2WS
- 1981 – 1986 2Day FM Breakfast Announcer
- 1987-2UE Programming
- 1990 2GB Late Night Announcer / Joined the Racing Channel Sky (current) as general voice
- 1992 Host of the Historic Croatian Ball to raise funds for the war victims. (Televised to nine million viewers in Croatia)
- 1995 2UE Traffic Helicopter, Sky Radio
- 2000 joined 2SM
- 2000 Voice of the 2000 Sydney Olympic Games

Manly Warringah Rugby League Football Club Stadium Announcer for 30 years and still at times Host of Official functions.

Currently 2SM Talkback Radio Breakfast Announcer, voice of Sky Channel, and director of The Future School of Radio.
Radio contacts
Openline: 13 12 69
Office Fax: +61 02 9552 2979
Newsroom: +61 02 9552 2454
News Fax: +61 02 9552 3314