Stand with Ukraine. Save peace in the world!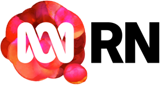 ABC Radio National
ABC Radio National is a great radio station available on 576 KHz, AM in Sydney, Australia.
Show more
Related radio stations
Show more
ABC Radio National reviews
I find the ABC Radio National to a wonderful fountain of inspiring programs -always taking you into new unknown areas of life -it is a National Treasure -keep up the excellent work

Jacek Dutkiewicz

22.08.2020

ABC turned totally left. I escaped communist regime of Poland in 1979, and finished in Australia. But it looks like regime has caught up with me.

It is the most enlightening and informative radio station. I highly recommend this channel for anyone wanting to be up to date with current topics on economic, enviroment and science

This is how I used to think of Radio National some years ago when I washed around with bulky headphones. I'll let you know what I think now when I've had a chance to hear it again. regards. Judith

Laurie Daniels

15.03.2019

Having tuned in to RN for a number years via the internet, and while not all programmes are to my liking, I recall a prominent statement from my childhood which explains human nature throughout the ages. John Lydgate's poem, made famous by Abraham Lincoln.......You can please some of the people all of the time, you can please all of the people some of the time, but you can't please all the people all of the time" says it all.......To all those not pleased with RN, may I suggest surfing the web and finding a more agreeable radio station with which to gather information and enjoyment.

More nonsense on Thursday night about flu viruses by Jeremy Brown on the ABC. He constantly said that viruses attack humans. Now, how can anything which has no legs, brains, ears or eyes organize themselves to attack humans on mass in a pandemic? Attacking humans on mass would take great organisational skills and these viruses would need some kind of headquarters. Thus, the whole idea of viruses is a total nonsense which was created by the medical fraternity to make money out of gullible people. A more logical explanation of thousands or millions of people dying would be vitamin deficiency. Thus, the flu pandemic in 1919 which coincided with the first World War, was caused by the food shortages which were created by the war. Now, that's a much more logical solution.

Disappointedly biased. The ABC is not meant to be the bizarro version of the Daily Telegraph! You are meant to be intelligent & reasonably balanced. No one is expecting you to not be left wing - I'm left wing. You are however expected to to not editorialise & slant every piece of news which you idealogically disagree with - this is at best tiresome, naff & depressing. At the very best. You think you're hip but haven't got a clue as to where the hip is in the body let alone any other meaning of the word. If you had to pay a swear box fee of a dollar for every 'ist' word - misogynist, sexist, ableist, racist etc - uttered each day on your programs, the corporation would be broke. So dull. Gender centered programs on women outnumber male-centered by way more than 100-1. I can't recall a single male-centered program in point of fact. Every now and again a dissenting voice is allowed & these are a poignant reminder of what the ABC is supposed to be and could be again if you would just stop contratulating yourselves on how 'progressive' you are. I find a lot of your programs depressing, biased, tokenistic & most damningly, pointless. You don't have to be right-wing, just please please please stop being so biased & stupid.

Good programs!

monsie pickles

08.10.2018

I cannot connect with radio national from Ballarat where I live

Just listened to your religion report on Israel and found it to be quite unbalanced missing essential facts and thus distorting history. I wonder how you can give a religious perspective with only a secular historian speaking on Israel. He doesn't speak for me as a religious Jew. His facts are different to mine. It was never mentioned for instance that the US embassy is in West Jerusalem. West Jerusalem is and always will be Jewish under any settlement with the Palestinians. It has never been under dispute. It is only East Jerusalem which is under dispute. East Jerusalem is the historical area of Jerusalem. It is dishonest to pretend that the opening of the US embassy presents any barrier to a future Palestinian state. I guess most of you don't know Jerusalem well enough to understand Jerusalem geographically and therefore due to ignorance keep perpetuating a myth.
Information about the radio
The main topics of ABC Radio National are: news, talk. So, if you want to listen to such topics as news of talk, you are welcome to join its live broadcast at Onlineradiobox.com.

You can also feel free to share the radio station with your friends in Facebook, Twitter and other social media.
You can also download our Google Play application and listen to ABC Radio National on your smart phone.

ABC Radio National, known on-air as RN, is an Australia-wide Public Service Broadcasting radio network run by the Australian Broadcasting Corporation.

Radio National broadcasts national programming in subjects that include news and current affairs, the arts, social issues, science, drama and comedy. Some programs are relayed on Radio Australia, the ABC's international free-to-air shortwave service.

Radio National currently has 327 transmitter sites and covers over 98% of the permanently inhabited areas of Australia.[citation needed] Remote areas are served by satellite service.

All radio programs are available for live streaming over the Internet, and most (excluding drama, poetry and music) as audio-on-demand, or for download as MP3s for at least four weeks after broadcast. Some programs are available as MP3s going back to 2005, when Radio National commenced podcasting. About 25% of shows, mainly the flagship weekly shows, have written transcripts archived back to 1996.
Radio contacts
Tel +61 13 99 94
Fax: +61 02-8333 2277
TALKBACK 1300 22 55 76
Text: 0418 226 576