Stand with Ukraine. Save peace in the world!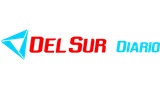 Radio Del Sur
Programación variada en esta estación online, en la que tenemos cada día el matinal con noticias de interés, tertulia y buen humor, además de espacios dedicados a diversos géneros musicales para disfrute de los oyentes, con artistas locales y grandes éxitos internacionales.
Radio Del Sur reviews
Francisco Reale

27.10.2022

Un saludo para Fanny y Fabi! Los mejores del PAÍS!!!

Alexis Ferronatto

29.05.2022

Mando un saludo cordial a todo el equipo de Radio del Sur de parte del vocalista de El Klan Santafesino 👍

Hola radio del sur me dirían su nro de whassap,quiero mandarle un saludo a mi abuela, a mi tía fabiana,mi mamá que está allá de paseo y toda mi familia de Rawson. Soy Yanina de Rawson Chubut

Esteche Barrios

13.02.2022

Me dice que el WhatsApp no existe😔

Hola buen día busco metalurgico responsable

Alejandro Caballero

21.01.2022

Paseme el numero de wasap porfi

Dominga Sosarios

02.01.2022

Hola soy Valeria sosa muy buena radio me alegra mucho cuando pone esa buena música.. Y la mejor honda que tienen quiero participar por el helado 177 y galilea 611...y un tema de antes que estaban poniendo

Me pueden pasar el numero para whatsapp

Isabella Rosales

15.08.2021

Su soy isabella 305 paea participar del sorteo 11 años tengo ...graciassss

Juan Jose Cardenas

27.05.2021

DESDE HOY CON RADIO DEL SUR, CHANGO CARDENAS BUENOS AIRES.