Stand with Ukraine. Save peace in the world!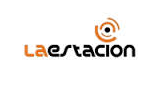 La Estación FM
Estación que transmite durante las 24 horas, desde Salta para el mundo, con contenidos de entretenimiento, noticias e información, sucesos regionales, internacionales, eventos, cultura, música, y servicios a la comunidad.
La Estación FM reviews
Hola ceci!! Hoy es el cumple de mi mamá y queria que le mandes un saludo a las 7.30 pasada. Graciaaaasss

HOLA TE ESCUCHO TODAS LAS MAÑANAS DESDE MADRID BESOS

Norma florencia Martinez

02.11.2022

Muy buena música .mar y mer son lo más🥰🥰

hola luis! soy la misma de anoche que estaba haciendo la tesis y escuchandolos, te vuelvo a pedir alguna cancion de los bsb. ahora ya ultimando detalles para entregarla mañana. todo el dia me acompáñaron. desde las 8 am con ustedes. besos!!! y vamos que se púede!!!!

Marcelo Torres

29.10.2021

Desde posadas misiones, nos acompañan cada dia. Gracias

como elegir el objeto, que tipo de objeto de be ser?'

hola chicos muy buena la radio soy cristian de mendoza me podrian pasar motivos de Abel pinto,gracias

Saquen a esos dos por favor!!! Pongan musica!!!

Mariana Roldan

27.04.2021

Hola Dani... los escucho a los dos programa y Martin y Merchu tambien se cuelgan 3 horas hablando de los fideo con asado... hacen lo mismo.... Igual yo me mato de risa con todos!!

hola chicos!!!! escorpiooo!!! soy de cerrillos, los quiero mucho, siempre me alegran las mañanas...
Radio contacts
https://www.instagram.com/laestacionfm/
https://www.youtube.com/channel/UCwZ5I_GkR_qOtJx7Kw332qA