Stand with Ukraine. Save peace in the world!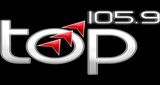 Radio Top 105.9
Radio TOP 105.9 transmite desde la ciudad de Resistencia (Chaco). Su principal programa es Lo que raye, conducido por Alexis Britto.
Radio Top 105.9 reviews
Javier O. Homeres

20.09.2023

buen dia saludo a mi señora vanina y a mi hijo franco que escucha la radio. guarda con la transición del gobierno ayer ata las 3 de la mañana estaban en casa de gobierno.

marcelo Esquivel

18.08.2023

Buenas dejo saludos para franco y Maki, un mensaje para ellos pongan una radio mejor. Bendiciones uwu

Buenas soy Maira y le dejo un saludo grande a mi hijo Nehemias que te está escuchando mientras almorzamos saludos buen sábado

Paula Gutierrez

16.01.2023

Los escucho siempre desde chos mal (Neuquén )... Siempre entretenida la radio. Saludos!!!!

natalia vallejos

20.12.2022

soy de Rafaela. me indigna ver los ranchos que estan entrando a resistencia por ruta 11 zona sur que tienen piscina, eso son de los piqueteros de rango mas alto me dijeron. una vergüenza. eso si,, las 4x4 infaltable

Mario Guisande Pelic

30.11.2022

Esperando el partido, para disfrutar del profesionalismo de los comentaristas ARGENTINOS!

Luis alfredo Sosa

03.10.2022

Holaaa chikex@#$&() jajaja lenguaje inclusivo.... Eso sería para los sordos mudos y no videntes que inclullan ese LENGUAJE INCLUSIVO... LUIS SOSA.. DALUDOS ALEXIS

Nestor Ruiz Diaz

23.09.2022

Muy buena radio, buena musica siempre

Mira payaso de cuarta te fijas en eso y no miras otra cosa anda saber si es eso se nota que tenes tiempo para hablar mucho y al pedo

Yannina Miranda

14.03.2022

Buen día alexi contratados directos esperando el contrato de servicio y sin cobrar hace tres meses ministerio de salud tema de resistire por Dios pero viva la joda traen a karina .