Stand with Ukraine. Save peace in the world!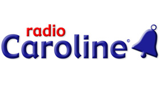 Radio Caroline
Radio Caroline has very interesting history. It was launched in 1964 by Ronan O'Rahilly as an alternative to mainstream radio stations and a protest against the monopoly of record companies who controlled all popular radio stations. This was an offshore pirate radio as Ronan didn't obtain any license. His first studio was based on a 702-ton passenger ferry and he broadcasted from international waters.
Show more
TOP songs on Radio Caroline
Radio Caroline reviews
still my station , on AM 648 also good signal near de German border.

Mark Wainwright

17.03.2023

Fantastic station playing a diverse range of (mostly seventies to nineties) music but some new artists too. Virtually no advertising, no news, traffic or daft games. Interesting DJs, a link to the Radio Caroline and Radio Atlantis of the past via Manx Radio, why would I listen to anything else?

Dimitris Nezis

05.01.2023

Thank you for supporting my music!! ❤

poor imitation of a legend

What a mess ILR is good stations taken over by big money corporations all playing same music same time so no point going to another station. Thank goodness for Caroline continuing need a national broadcast licence ASAP

Dougie Roberts

05.08.2022

Great site, best internet radio station by far. Minimal advertising, a marvellous diversity of music, songs and bands I have never heard before, reassuring to learn there's lots of great music out there, however, great new music won't come and find you on commercial radio stations, you have to get out there and go find it.

Marc griffiths 8-11 pm Wednesdays

Morning all my name is Greg from Johannesburg South Africa , we are in the middle of our Winter -1 c listen to your station all the time. great job

Henk van Zitteren

26.05.2022

Radio Caroline is the best station there is, I've been a regular listener from the very beginning on Easter Sunday in 1964 Slogan of Radio caroline love peace and good music,And that's Caroline i love this Boat, And our friends on this,Barge Greetings from your friend Henk van Zitteren Belgium Border,

WONDERFUL so glad but on occasion I lose you for an hour or two.. I live in London in a block of flats so am wondering if that is the case, so not sure what you can do about it but just in case you can..... but I so LOVE this station, I grew up with it, used to have a little transister radio that I would hide from my mother under the pillow and listen away.. YEAHHH those were the days.. so glad you are back!!
Information about the radio
O'Rahilly gave the name Caroline to his station and his ship after Caroline Kennedy, daughter of the U.S. President. There was a time when this radio station was extremely popular, but it always had semi-legal (and sometimes illegal) status. Radio Caroline changed the ships several times and was sponsored by different people at different periods. People say that at some point even George Harrison funded them.

Currently Radio Caroline broadcasts on 648kHz AM to the east of England and on DAB+ in Aldershot/Woking, Norwich, Portsmouth, Glasgow, Birmingham, Brighton and London. It plays album-oriented rock from the 1960s to the present.

At our website you can listen to Radio Caroline online. Bookmark this page with a live stream or download our free app to listen on your smartphone.
Radio contacts
Skype (text messaging only): radio.caroline