Stand with Ukraine. Save peace in the world!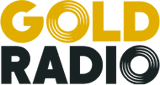 Gold Radio
Gold plays a fantastic mix of classic tracks from decade defining artists and era such as The Beatles, The Rolling Stones, Buddy Holly, Elvis Presley, Blondie, The Who, Aretha Franklin, David Bowie, The Beach Boys, Diana Ross, The Eagles, Rod Stewart, Stevie Wonder and Elton John - just to name a few!
Gold Radio reviews
Canada here, great tunes. Keep up the good work! Music makes Peace.

Variedad musical clásica de mi gusto, los felicito. Desde Colombia Oscar Torres

Daniel Jenkins

29.01.2023

Good afternoon Gold from Daniel Jenkins from Lancashire can you play Billy Ocean love really hurts without you please

Massimo Brunero

26.12.2022

Ascoltata quasi per caso dall'auto in Frassineto Canavese m 1100.

.the year 1977 . Neil making lunch always listening to gold every day best radio station ever. Jill

My local station in Wisconsin went to talk and sports (baseball and American 'football').

Excellent radio station really enjoy music, only issue heavily repeated play list. If as I do listen most days to many repeats . Need to implement no repeat play days where possible ..

Darren C Green

06.09.2022

Good Morning Gold From Darren C Green Of Wet Harlow In Essex,

Robert Gilmore

01.09.2022

The best radio station. Takes me back to my youth. From South Africa.

I do believe this is the greatest radio station in the world. As an American via Georgia, I most appreciate the way Gold gives play to some of greatest American music that somehow the vast majority of American radio stations don't play.
Radio contacts
Switchboard: 020 7766 6000