Stand with Ukraine. Save peace in the world!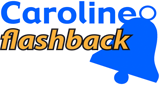 Radio Caroline Flashback
Many people, of a certain age, still associate Radio Caroline with the pop music of the 60s & 70s. Caroline Flashback provides an alternative service for loyal and new listeners, who want to hear tracks from this exciting era.
TOP songs on Radio Caroline Flashback
Radio Caroline Flashback reviews
I discovered radio Caroline recently and didn't know the station still existed. Congratulations !! I rather prefer Caroline Flashback, not so intrested in albums personnaly. But I miss the nostalgic feeling of offshore broadcasting from the former radioships....Nevertheless great music boys, keep on going ! Greets from Guy in Oosterlo (Belgium)

Just found this station , tuning in from Mount Maunganui NZ , makes kiwi stations sound really boring (which they are) Great variety on Caroline , I get sick of hearing Queen, Billy Joel and crowded house ad nauseum on kiwi stations.

I prefer the sister Radio Caroline station that features new and classic (fm the last 60 years) album tracks rather than the pop singles on Caroline Flashback. However, Flashback well satisfies those who want to hear the singles fm the past decades. On both services many of the DJs will be those you remember fm 4 decades of broadcasting free radio fm the MV Mi Amigo and MV Ross Revenge in the North Sea.

No doubt..You are the best radio station for me!...Just miss the playlist..titles of songs and names of actors. here on Online Radio Box...Same as on the Radio Caroline!...Aniway I will stay your fan forever!..Greetings from Slovenia.

In de 60ties al een favoriet...nu nog steeds en luister ik er nog steeds met veel plezier naar...maar ik mis de ruis en de golven wel een beetje..😂😘 [ In the 60ties my favorite already...still and I'm still listening with much pleasure...but sometimes I miss the static noise..]

Just found this Brilliant Station ... the last 50+ years have just been rolled back for this Essex Boy. Keep on Rockin !

terry canadine

25.03.2020

Good station, i came across it by accident a few weeks ago, lucky me!! i only manage to listen during the evenings. Brings back many memories of my army days in Germany and Cyprus in the 60s when on nights sitting by the radio set listening to the then pirate ships, reception good at night even in Cyprus, almost 3000 miles

I don't associate with the pop music of the 70s, but with the rock albums of the 70s.

Brilliant station, love the music, long may you continue, thanks.