Stand with Ukraine. Save peace in the world!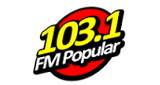 FM Popular
Estación que transmite secciones con temas de espectáculos, política nacional, deportes y sucesos de interés público dentro y fuera del país, las noticias más relevantes y hechos que acontecen diariamente.
FM Popular reviews
Cesar Enrique Bueno

09.04.2023

No funciona. Desde Baires.

NO FUNCIONA OFF

Clementino Almada

01.09.2022

Saludos desde chile

Ricardo Talavera

15.03.2022

Saludos desde concepcion Ricardo talavera Arce exelente tu pograma amigoo exitoo

Adrian Gimenez

17.02.2022

Espectacular la programación 👏 éxito 🙌 saludos desde Chaco Pica Roca🇦🇷

Por que se enojan cuando se les dice lo que el oyente da su opinión??? asi creo yo que no les gusta como profesionales deben estar consientes que de todo van a escuchar de la gente, es muy chocante escucharlos asi, la programación espectacular, ese detallito nomas mas paciencia NINOOOOOO😂😂

Juan Angel González

28.01.2022

Los escucho todos los dias desde buenos aires pasen el nro de watsap Juan..

Hola

Heber Pinilla Pinilla

24.10.2021

Saludos desde POZO DEL TIGRE FORMOSA ARGENTINA, muy buena programación musical. Saludos

horacio cuquejo 2

13.10.2021

excelente!!..lo escuchamos desde Santiago del Estero, Argentina.