Stand with Ukraine. Save peace in the world!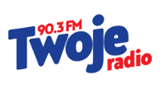 Twoje Radio Stargard FM
Radio Stargard 90,3 FM - Twoje pierwsze radio
Twoje Radio Stargard FM reviews
Mikołaj Roszak

20.10.2021

Konto Otwarte na Ciebie

W koło Macieju jedno I to samo...I jeszcze ten z Myśliborza, jego wypowiedź tak brzmi jak by mu się chciało na kibelek.

Janeczek Biedny

11.02.2021

Przykro jest słyszeć z ust ludzi kultury o nieslusznej decyzji zamknięcia teatrów, kin, itd. Czyżby niezrozumienie obecnej sytuacji znaczyło o egoistycznym podejściu tej grupy ?

Świetnie dobrana muzyka na te trudne czasy pandemii. Choć osoby przebywające na kwarantannie są zostawione same sobie.

Brotwer Niroly

19.04.2020

Nowogard żąda zwrotu przedmiotów z Zamku! ~W. Jarząbek

Bogusław Głębocki

25.06.2019

Ok 👌 radio

💪👊💪👊👍👊💪

Katarzyna Klińska

24.01.2018

Dzień dobry. Wczoraj w radio dziennikarz powiedział że można za państwa pośrednictwem starać się o medal długiego pożycia małżeńskiego. W tym roku moi rodzice w pierwszy dzień świąt bożego narodzenia będą obchodzić 60-tą rocznicę ślubu. Proszę o pomoc jak mam się o to postarać w ich imieniu.