Stand with Ukraine. Save peace in the world!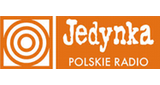 Polskie Radio - Jedynka
Polskie Radio Jedynka to nie tylko informacja, to także publicystyka - krajowa i zagraniczna, publicystyka pogłębiona, nie pozwalająca na to, by słuchacze pozostali sami z informacją o wydarzeniach, których przyczyny i skutki mogą być dla nich niejasne.
Polskie Radio - Jedynka reviews
Teresa Ciwoniuk

10.09.2023

Najlrpsze radio jedunka I 24 one line box

Володимир Тимах

17.08.2023

Радіо моєї юності. В 70тих - 80тих роках в "совєцкому союзі" Польське Радіо було єдиним вікном в Європу. А Лято з рад'єм було веселим світлим промінчиком в сірому радіопросторі. Дякую Вам!!!

Sławomir Tyliński

02.08.2023

Nie odtwarza Polskie Radio Jedynka na telefonie i tablecie

Alois Baumgart

11.06.2023

Pozdrawiam Redakcje "jedynki" i zycze dalszych sukcesow w przekazywaniu prawdziwych informacji. Jedyne Radio ktore mozna sluchac bez recenzji.

Stanlej Nawrot

11.03.2023

Roman rzeczywiscie z ciebie szuja widac to po ratingu

Radio to może było kiedyś.Dzisiaj to pisiorowa szczujnia wykonująca polecenia z ciemnogrodzkiej!!!

Brakuje ciekawych audycji p. Dariusza Michalskiego, Danuty Żelechowskiej i Jana Zagozdy oraz innych których cechowała kultura wypowiedzi i wiedza w temacie poruszanym.

Piotr Ciesielski

18.12.2022

Proszę o naprawę tej usterki ,znowu nie działa jak jest mecz

Christoph Hohensalzer

07.10.2022

ciesze sie ogromnie moc sluchac polskiego radia w Niemczech. Ktos napisal, ze jedynka to jedynie propaganda- niech wlaczy niemieckie radia- od rana do wieczora na praktycznie kazdej stacji ta sama papka!

Od lat słuchałam Jedynki,teraz w Niemczech też odbieram Was on-line, dzięki, że jesteście.....