Stand with Ukraine. Save peace in the world!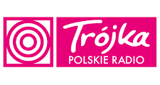 Polskie Radio - Trojka
Polskie Radio Trojka od 1962 roku buduje niezwykłą więź ze swoimi słuchaczami. W Trójce usłyszycie autorskie audycje realizowane przez najlepszych prezenterów radiowych w Polsce, muzykę z najwyższej półki, słuchowiska, kabarety, reportaże i programy opiniotwórcze oraz informacyjne.
Show more
Polskie Radio - Trojka reviews
Wojciech Boniecki

14.04.2023

Niech nie uprawiają agitki i propagandy a zajmą się dziennikarstwem bez politykowania. Badziewie i nic waznego, powtórki z innych serwisów zero dzienników własnych.

Wracam po 10ciu latach....Trójka to jednak Trójka...

Mieczysław Lach

08.12.2022

Czy to, o czym mówią młodzi , świadomi Polacy - ktoś chce wybudować na Polskiej Ziemi, uKropolin ❓❓❓

Kacper Zakrzewski

06.05.2022

Nachalna bezustanna propaganda , w 4 sobie wsadźcie swoje informacje z Ukrainy z Pawłem Buszko w głównej roli szczekaczki .

Alicja Lavender

23.02.2022

Radio Trojka do dla mnie przede wszystkim wspaniale wspomnienia z dziecinstwa. Teraz mieszkam Niemczech, ale milosc do kultury i sztuki jest oczywiscie dalej. Lista przebojow Trojki!!!! Po prostu cos pieknego!Trzymajcie poziom!

Ja zacząlem sluchac na przekór innym..Lubie posłuchać w sobotę rano.W dzień powszedni przed 15.No i nie ma dziadków z PRL.Wiecie o kogo chodzi.Jedynie kogo mi brakuje to faceta,który zaraz po południu zapraszał do rozmowy słuchaczy.Zdaje mi się,iż Kuba miał na imię.Dobrze by było go na powrót posłuchać.

Eugeniusz Młynarycz

20.07.2021

Wciąż żyje nadzieją, że kiedyś w piątkowy wieczór, usłyszę listę przebojów Trójki. Pozdrawiam .

muza

Najlepsze radio w Polsce 👈

Dobre radio.
Information about the radio
Program 3 Polskiego Radia powstał w 1962 roku i od początku zaskakuje swoją różnorodnością. Poranne i popołudniowe pasma dostarczają rzetelnych informacji o bieżących wydarzeniach w kraju i na świecie. Wieczorne i weekendowe programy są doskonałym źródłem informacji o kulturze wysokiej, teatrze, literaturze, filmie, sztuce. Wszystko to w otoczeniu muzyki z najwyższej półki, prezentowanej w autorskich audycjach. Trójka jednak, to przede wszystkim jej wierni słuchacze, ludzie o różnych gustach muzycznych, różnych poglądach politycznych, różnych zainteresowaniach, których łączy jedno: wrażliwość na wysoką jakość wrażliwość na słowo i muzykę, czyli to, co w Trójce najlepsze.
Radio contacts