Stand with Ukraine. Save peace in the world!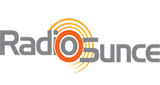 Radio Sunce
Radio Sunce je projekt Županijske lige protiv raka – Split. Namjena radio stanice je da bude prepoznata i priznata kao radijska postaja zajednice kojoj služi, prvenstveno zbog svog obrazovnog karaktera, a u funkciji civilnog društva, te da inicira i potiče pozitivne društvene promjene, težeći k uspostavi ravnopravnog sustava poštivanja ljudskih vrijednosti.
Show more
Radio Sunce reviews
Simpy the best

Jedini radio gdje ne okrećem stanicu čim netko počne pričati.

Marin Kalebota

07.10.2022

Supe nenametljivoSve super

Vesna Jeričević

15.01.2022

5

Di ste ljudi sta ima

Najbolja radio stanica. Sjajan izbor pjesama, osobito kad su 80te na repertoaru. Samo naprijed!!!

Brigitte Priula

18.09.2021

Dobila sam preporuku za taj radio..od nedavno ga slušam. i.....top. Grande complimenti!!

Branko Magazinovic

17.02.2021

Najtoplija radio stanica na svijetu... pravo RADIO SUNCE

wunderbare dalmatinische und andere Musik

Radio se zove Sunce a nema veze sa Suncevim sustavom niti svemirom . 5
Information about the radio
Radio Sunce promovira zdrave životne navike, potiče dobre društvene promjene i prati pozitivnosti, kako bi slušateljima uljepšao svaki dan. U programu Radija Sunce nećete čuti ništa od politike, crne kronike i tračeva, ali ćete sigurno čuti korisne savjete za zdravlje, dobre vijesti, prijedloge kako biste mogli provesti dan, zanimljivosti o ljudima i svijetu, tematske emisije, te naravno – sunčanu glazbu.
Radio contacts