Stand with Ukraine. Save peace in the world!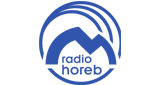 Radio Horeb
Radio Horeb ist ein privater christlicher Radiosender katholischer Prägung mit Verwaltungssitz in Balderschwang im Landkreis Oberallgäu. Die Hauptstudios des Senders befinden sich in Balderschwang und München. Inhaltliche Richtschnur der Übertragungen ist die Lehre der römisch-katholischen Kirche, mit einer auch innerhalb des katholischen Spektrums eher konservativen Position. Radio Horeb gehört zur Weltfamilie von Radio Maria und finanziert sich ausschließlich aus den Spenden seiner Zuhörer.
Show more
Radio Horeb reviews
Schön.

Wunderbares Katholisches Radio. Bringt viele Gedanken zu ueberleben dar..

Lange habe ich einen katholischen Sender und einem katholischen Pfarrer gesucht, die es wert sind dass man ihnen zuhört. Radio Horeb und Herr Pfarrer Kocher sind es und das sage ich, nachdem ich viele Predigten von Pfarrer Kocher angehört habe. Schönredner und pathetisches Gehabe sind mir suspekt.

ein schöner christlicher Sender. Vergelt es ihnen der allmächtiger Gott und für die kommende Zeit Gottes reichen Segen.

Hervorragender christlicher Sender
Information about the radio
Das werbefreie Programm besteht aus fünf Säulen: Liturgie, Christliche Spiritualität, Lebenshilfe, Musik und Nachrichten.

Die Hörer werden mit der Erkennungsmelodie Radio Horeb – Leben mit Gott begrüßt. Täglich wird eine Heilige Messe aus verschiedenen katholischen Kirchen in Deutschland live übertragen. Laudes, Sext, Angelus, Vesper, Komplet und das Beten des Rosenkranzes (um 6:00 Uhr morgens, 19:00 Uhr und 24:00 Uhr nachts) geben dem Programm ein liturgisches Grundgerüst.
Radio contacts
Fax: +49 (0)8328 921-141
https://www.youtube.com/channel/UCyIQu6rB26bBxb5BDHhgGMg?view_as=public
https://www.instagram.com/radio_horeb/?hl=de