Stand with Ukraine. Save peace in the world!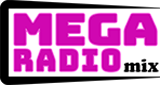 Megaradio Bayern Ingolstadt
MEGA RADIO ist das neue Digitalradio für ganz Bayern, und Berlin / Brandenburg. Ob im DAB+ Netz, im Kabel oder im Web: Wir sind für Dich da! MEGA Radio sendet ein Informationsprogramm. Dazu gehören aktuelle Nachrichten und Wetterbericht, welche zu jeder halben und vollen Stunde gespielt werden. Das Programm wird neben seinem Pop-basierten Radioprogramm ergänzt um aktuell recherchierte Beiträge. Programmablauf und Sendetechnik für die Heranführung an die Sendernetzbetreiber werden vom technischen Leiter des Programms, Christian Leger, realisiert.
Megaradio Bayern Ingolstadt reviews