Stand with Ukraine. Save peace in the world!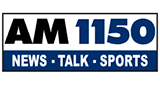 AM 1150
CKFR 1150 is a broadcast Radio station from Kelowna, British Columbia, Canada, providing News, Talk and Sports programs.
Show more
On the air AM 1150
| | |
| --- | --- |
| Live | BACKUP-CP - 4 Minute Newscast |
| 14:10 | Roy Green 8 sec ID |
| 14:04 | BACKUP-CP - 4 Minute Newscast |
AM 1150 playlist
AM 1150 reviews
Mike Smyth is out of touch and out to lunch. There are no 'choices' when it comes to Canada meeting its climate goal targets as their will be no climate to goals to bother with if the Conservatives get into power. His pal P.P. is great at criticizing and so far has announced no platform whatsoever..

Kenneth B Visscher

11.10.2022

Phil enjoying dry weather when the rivers and creeks cannot support Salmon Runs etc. We need rain, not long sunny days. It's far too dry.

Phil Johnson's show is garbage.

An awesome tune-in, very entertaining and educational!

David Finnigan

04.06.2020

Really. You kept the first statement and deleted the rest of the comment? I guess I stand by your edited version of my post.

Victoria Richardson

12.12.2019

Was not impressed by Some of the comments made by Rene Merrifield today and previously. The situation with China and the US is very delicate and Canada is caught in between. It makes no difference who is in power, Canada is bound to comply with the US. I did not appreciate her comments in regards to Quebec and the surplus from transfer payments. Her comments lack depth and insight into what is actually happening there. Do you realize that the east carried the development of the west as the east was populated first and industry was there. Also there has been necessary spending to repair infrastructure that was literally falling down, example the Champlain bridge that crosses the st Lawrence river in Montreal. We need to hear fro people to create an understanding between the east and west and not someone who stirs the pot. Max Dehart has an open and objective mind, stick with people like her.

great station
Information about the radio
CKFR is a radio station in Kelowna, British Columbia, Canada. Broadcasting at 1150 AM, the station airs news/talk and sports formats, and identifies on air as AM 1150 News, Talk, Sports. It is owned by Bell Media.

Current on-air talent include Phil Johnson, who hosts the CKFR Early Edition from 6-9am Monday to Friday, and morning show producer Daniel O'Hara.

Throughout the day, Evan Cooke reads the news during the midday newscasts, and Harry Callaghan takes over for the afternoon news.

Syndicated programming includes Evan Solomon, Pamela McCall, and Fox Sports Radio, which airs from midnight to 6am seven days a week.

Other than in mandated hourly pre-recorded station identifications and the title of the morning show, the callsign "CKFR" is not mentioned on air or in station branding and promos. The callsign was randomly assigned to replace the former CKBL callsign when the station switched from 1150 AM The Bullet's country music format to Oldies 1150's oldies music format in 2004.
Radio contacts