Stand with Ukraine. Save peace in the world!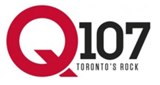 Q107
Q107 - CILQ-FM is a broadcast Radio station from Toronto, Ontario, providing Mainstream rock and Metal Music across southern Ontario and worldwide on the Internet
Show more
Q107 reviews
The hosts/djs are absolutely rude and ignorant. One afternoon, in particular, the dim-witted guy went on about how he ordered at McDonald's, received the order, however, they had forgotten one of the fries orders. Well, what a calamity. The employee went back and got the fries for him and gave it to him without a bag. So, basically the guy touched the container. All the containers are touched before they put it in your bad. Coffee cups, napkins, all touched. He didn't say that the employee touched the fries by mistake, just the container. And about three of them went on and on about it. This is what you relate to your audience about our society? What a turn off, and I mostly turn you off.

Ordinary

Jean-Pierre Paquette

18.08.2022

Q 107 "Toronto"s ROCK"

I've been listening on and off since the 70's. Always good music played on the station. Would like to hear Harem Scarem and some more Canadian bands early stuff. You guys seem to only play one Saga song, they have a lot of great music like Don't be late for instance. I'd love to hear More Rush from the early years too. Just a suggestion for the programmer, keep the rock roll'n.

Caledon Land Inc

24.02.2022

Most tasteless radio station around, same boring songs everyday, no news events, you could not pay me enough to listen to this station.

Salad

kenneth crawford

15.10.2021

to repetitive an commercial ad is repulsive

They play the same music over and over for the last 30years again same playlist every day it's seems like.

I really don't want to hear about what the host thinks about anti-mask protestors. There are idiots on all side of the debate. Many people in worksites and in bank offices would agree with them too so don't give us that crap. Many many places never had mask mandates and did well or no worse than anywhere else. They are useless and divisive and totally unnecessary. Thank goodness people are pushing against this madness. Just came back from the states and they are pretty much done with masks in most places. Useless.

Best rock music on earth you guys are the best rock on earth?
Information about the radio
CILQ-FM is a Canadian radio station, broadcasting at 107.1 FM in Toronto, Ontario. The station broadcasts a classic hits format branded as Q107 and is also available through streaming audio and on Bell TV channel 954. The station is owned by Corus Entertainment. CILQ's studios are located at the Corus Quay building on Dockside Drive at Toronto's Harbourfront neighbourhood, while its transmitter is located atop the CN Tower, with backup facilities located atop First Canadian Place.
Radio contacts