Stand with Ukraine. Save peace in the world!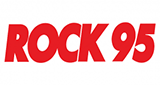 Rock 95
Rock 95 - CFJB-FM is a broadcast Radio station from Barrie, Ontario, Canada, providing Rock, Hard Rock, Metal and Alternative Music.
Show more
Rock 95 reviews
jean-pierre paquette

6 h past

Rock 95 !!!

Jean-Pierre Paquette

18.08.2022

Exit !!!

robert pearson

12.04.2022

I have been listening to Rock 95 since I moved to Simcoe County years ago. There seems to be some kind of hesitation to playing newer genres of rock/hard rock. Look around folks, there is many other bands out there that have great followers. i.e. Ghost.

We used to listen to 104.1 but since it went bounce, we only listen to Rock 95 now and we love it! :)

Really disappointed in your disc jockey before lunch today. This is indigenous day on the radio, not pride. I am not against pride but they have had a month . This was very poor taste. It could have waited till tomorrow.

Just discovered this station and just moved to Gravenhurst from Kingston and before that Alberta, you people know how to get it done KEEP ROCKIN

Love rock 95, won my very first concert tickets off them, that I tried every day on my Highschool lunch break with a rotery dial phone. I finally was caller #9, 5 days before my bday which is June 23rd.

Great music

Привет из Сибири ! Класс , достойная музыка !!!

Love the memories with you guys <3 the games not so much lol can't ever get through ;)
Information about the radio
CFJB-FM is a Canadian radio station, broadcasting at 95.7 FM in Barrie, Ontario. The station broadcasts an mainstream rock format branded as Rock 95.

Owned by Central Ontario Broadcasting (Rock 95 Broadcasting (Barrie-Orillia) Ltd.), the station launched on October 7, 1988. CFJB-FM can be heard as far south as Mississauga, and as far north as Parry Sound.
Radio contacts
Fax: +1 705-792-7858

Instagram: www.instagram.com/rock95barrie/
Youtube: www.youtube.com/user/toddryanpalmer