Stand with Ukraine. Save peace in the world!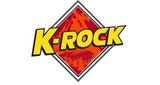 K-Rock
VOCM-FM is a Canadian radio station broadcasting at 97.5 MHz from St. John's, Newfoundland and Labrador. It is part of the Newcap Broadcasting group. Presently the station is branded as 97-5 K-Rock and broadcasts a classic rock format, although some recent rock songs have lately become part of the mix. They also enjoy a Chromeo Power Hour every week on Thursday 5 PM around rush hour.
Show more
K-Rock reviews
For such a small province (population wise) u have a huge radio station. Keep up the good work

Great music, poor contests, you win but you don't receive !

Jean-Pierre Paquette

18.08.2022

Rock on !!!

gooood

Love this station! Listening from Alberta. Originally from the East Coast.

The way u guys did Mike and Lenny on the west coast was dirty. U should be ashamed of urselfs. I'm done with ur station

Jason Hepditch

18.12.2021

Love k-rock

If you listen enough you find the sweet spot.. Sat big Tom's shed I will only listen Sat you have what I want Ken lower Sackville NS

just right recall the memories of our good times

Love you guys from Stonewall,manitoba listening for over 20 years please play some Status Quo from England if you can J Lac you are crazy and loving it and the rest of you are in related to him obviously
Information about the radio
The late 1980s under the direction of manager Gary Butler and music Director Pat Murphy, the station began programming a mix of new and classic rock with great success. In less than two years, the station vaulted from last place to the number one FM station in St. John's with a predominately young male audience. Although pleased with the results, management set about to build a stronger audience that would include more female listeners.
Radio contacts