Stand with Ukraine. Save peace in the world!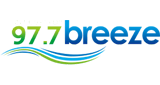 The Breeze Mid North Coast
Just Great Music! You get to hear all the great songs the other radio stations don't play. The classic tracks you grew up listening to and today's soft hits. The Breeze plays all those great songs the other radio stations don't play from the 60's through to today's best music. The classic tracks you grew up listening to and today's soft hits.
Show more
TOP songs on The Breeze Mid North Coast
The Breeze Mid North Coast reviews
Discovered this station whilst staying a week in Gloucester. I now listen to Breeze back home in Sydney on internet radio while I'm working from home. It's perfect music to listen to while I'm working. I love hearing songs my parents played in the 70s when I was a kid and the lesser known hits from my teenage years in the 80s and 90s. Just love the format! Great to hear legends like Elvis and Johnny Cash given some airplay too!
Information about the radio
The Breeze (callsign: 4BRZ) is an oldies and classic hits formatted radio station, based in the Gold Coast suburb of Helensvale, Queensland, and broadcasting across regional and remote areas of Queensland and New South Wales. First broadcast in 2003, it is owned and operated by Rebel Media.

PROGRAMMING:
- Wake up with Moyd Kay
Moyd is sports nut and fitness fanatic who loves playing tennis, volleyball, golf and spends a lot of time at the beach.

- Evening with Murray Shoring
Murray is the 'message on hold' voice for Qantas Australia, USA, UK and New Zealand.

- Drive with Dave Andrews
Dave is a mad Brisbane Broncos and Maroons fan and for many years was the ground announcer at the Brisbane origin games. He's more a 'song' lover than a specific band lover, but has been known to crank any boy band song up very loud in the studio....Ok we made that last bit up!

- Afternoons with Chris Hull
Chris is a mad sports fan, can't live without music and is a huge Simpsons and wrestling fan which sometimes drives his wife crazy. He loves a good steak, a beer and a meat lovers pizza and if he wasn't working and won lotto he would probably be on a beach in Hawaii dreaming the day away.

- Made in the 80's
If you thought active wear was the invention of the naughties, you didn't live through the eighties!

- Saturday Night Jukebox
In Australia, music started to pop in the 50's with it's own brand of surf music thanks to Col Joy and the Joy Boys, Normie Rowe and Johnny O'Keefe. Over the next two decades these early stars influenced a whole country of new rock and pop stars.

- Love Songs After Dark with Murray Shoring
Every Monday to Thursday, the Breeze gives you the chance to relive that special song with someone you love. Murray Shoring takes requests anytime on 1300 MY STATION and plays them back from 7pm-10pm each night.
You can leave a special message for someone you love or just request a song, curl up on the couch and turn the radio up to remember those special moments.

- Mountains with Donna Lynch
Donna spends a lot of time hosting various charity luncheons and sporting and shopping centre events. Not only does Donna host these events, but she gets a great thrill out of raising money for great causes, especially the Childrens Hospital. Donna is a keen rugby league supporter and spends a lot of time with family at the beach and planning that next getaway.
Radio contacts
Fax: +61 07 5626 0699