Stand with Ukraine. Save peace in the world!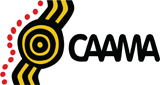 Caama Radio
Alice Springs, 100.5 MHz FM
The Central Australian Aboriginal Media Association (CAAMA) began operations in 1980 and was the first Aboriginal group to be allocated a broadcasting license. The Aboriginal people of Central Australia own CAAMA through an association regulated under the Incorporations Act , and its objectives focus on the social, cultural and economic advancement of Aboriginal peoples.
Show more
Caama Radio reviews
Love listening to AC Brekky Show

Christopher Tillam

22.12.2021

80yo gubb in Sydney...

LOVE CAAMA! <3 karmas real! love wendy frm lincoln...alyshas friend n seamus n mark inkamala of utopia and w_______
Information about the radio
It has a clear mandate to promote Aboriginal culture, language, dance, and music while generating economic benefits in the form of training, employment and income generation. CAAMA produces media products that engenders pride in Aboriginal culture, while informing and educating the wider community of the richness and diversity of the Aboriginal peoples of Australia.

CAAMA is the largest Aboriginal media organisation in the country since 1981, with the second largest audience reach in Australia. According to the Community Broadcasting Association's national survey, CAAMA has over 60,000 listeners in the Northern Territory, and over 600,000 around the country (excluding digital radios and online streaming by people around the world).

CAAMA produces 99% of its own content, and shares this with other Aboriginal radio stations nation-wide. They broadcast in both in English and a range of Aboriginal languages, deliver our own daily news service and feature a range of current affairs shows. Based in Alice Springs with 14 remote broadcast studios in communities and a mobile outside broadcasting truck, CAAMA comes to you live from events all around the country!
Radio contacts
https://www.instagram.com/caama_radio/