Stand with Ukraine. Save peace in the world!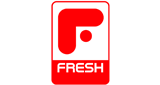 Hope 103.2 - Fresh Radio
Hope 103.2 is Sydney radio's non-denominational, Christian FM station. They broadcast mainstream and Christian contemporary music, and entertaining shows. Programs include lifestyle and current-affairs interviews and a series of popular inspirational segments.
Show more
TOP songs on Hope 103.2 - Fresh Radio
Hope 103.2 - Fresh Radio reviews
Information about the radio
The station provides a mixed format of Christian and adult contemporary music. Its programming includes talk show, Open House, which explores life, faith and hope from a Christian perspective. Station programming also features competitions, listener interaction, morning devotionals, short Christian spots, as well as broadcasts of church services each Sunday from St. Thomas' North Sydney and St. John's in Parramatta.

The radio station relocated from Five Dock to its current studios in Seven Hills (the former home of WSFM) and was renamed FM103.2 in 2002, with the tag-line The Heart of Sydney. The station was renamed Heart 103.2 in December 2007, but this was challenged legally by Macquarie Regional Radioworks who held a generic right to the name Heart. It was decided to use "Sydney's 1032" as the interim on-air identifier for 2008.

PROGRAMMING:
The format of Hope 103.2 is described as "Contemporary Christian Radio", which is Christian-infused mainstream light contemporary radio. The program format is designed to reach out to the wider community as well as the Christian community.
This is achieved with "family friendly" and accessible music with a positive or relational message, whether performed by Christian or non-Christian artists and regardless of whether or not the music is intentionally carrying a Christian message. Hope 103.2 also broadcasts FRESH with Sam Robinson on Saturday nights, alongside overnight music, other helpful programs such as Time with God with John North, Focus on the Family and more.
Radio contacts
fax: +61 2 9831 4999
studio phone: 1300 40 20 20
studio sms: 0448 40 20 20