Stand with Ukraine. Save peace in the world!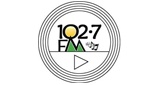 102.7 FM
102.7FM is dedicated to high quality programming for Toowoomba and the Darling Downs.Easy listening music from the 60s to the present.
Show more
102.7 FM reviews
Really enjoying this station - it takes me back… Only issue I've been having in the past week is that station suddenly drops out. Other stations are working fine. It's a new radio and I have it plugged into power. I live in Harristown, Toowoomba. Has anyone else had this problem?

David Rozynski

03.06.2022

What happened to the passing parade this morning. we were waiting patiently. We listen on the web as we don't live in the Lockyer valley anymore. Keep up the great program.

Christopher Keehn

06.05.2022

listening on line--fantastic!!!...from merv and chris at merv keehn autos :)

I love your radio station. I listened to it daily with a great mix of music I grew up with. I have just returned to listening to it after following it for a long time. The last few times over the last few months I wasn't able to connect. I kept getting the message the station was unavailable. I was so disappointed, but so very pleased I have you again.

Enjoy the station because of the music mix early in the morning. The last 4 days at 4.00am it has been all jazz. Can we get back to the great mix of genres that we are used to. Keep up the great work.

Kath N Paul Howarth

21.01.2022

Love your music of the50 60 70 as I can relate to that musis\c Love Saturday mornings with Rick the old tunes he plays are great love it do not let him go keep up the good work and that good music love it

stephen jackson

09.08.2021

Salut, Michael. Le programme m'a plu, sauf, peut-etre le rap. L'heure de bouffer est arrivee. son soir et merci. Stephen Jackson

love the variety tonight , got the head phones on and just soaking up the vibes, many thanks to Taylor.

Carol Chalmers

13.04.2021

Great new session - Tuesday Night Tunes with DJ Taylor Jane!

adriana lemmens

04.04.2020

Great to.listen to keep up the great work matey
Information about the radio
102.7FM (ACMA callsign: 4DDB) is a community radio station operating in Toowoomba, Queensland. Established in the 1970s, it broadcasts from studios in the city's CBD, and is transmitted from the University of Southern Queensland in Darling Heights. It is a member of the Community Broadcasting Association of Association.

102.7FM's signal propagates throughout Toowoomba, the Darling Downs and Lockyer Valley and listeners report acceptable signals from as far afield as Jandowae, Gatton, Warwick and Crows Nest.

As a "generalist" style community broadcaster, 102.7FM seeks simply to connect with its audience within the geographic coverage provided by its transmitter primarily through an easy listening format of music programming.

102.7FM also caters for special- interest groups by programming with dedicated German, Dutch, Filipino, African and Christian programs which air on a weekly basis. Likewise, print-handicapped members of the community benefit from daily news, events, articles, current affairs and weather readings sourced from local and state print media. 102.7FM supports a high Australian content policy in its programming and encourages local artists and performers to contribute works for broadcast.

102.7FM broadcasts programs of many musical genres including country, pop, rock, jazz, oldtime and folk as well as informational content and community announcements. 102.7FM follows a traditional radio broadcasting format including early morning, breakfast, news, lunchtime, 'drive', evening and 'graveyard' slots or shifts.
Radio contacts
Phone Studio: (07) 4639 2722
Fax: (07) 4632 27162
https://www.instagram.com/102.7fmtoowoomba/