Stand with Ukraine. Save peace in the world!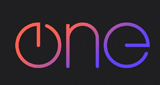 Radio One
Buenos Aires, 103.7 MHz FM
Estación de radio con los mejores sonidos de la música pop, que difunde desde Buenos Aires para el mundo en su frecuencia modulada y online lanzando shows en vivo de entretenimiento, música, información y noticias.
Radio One reviews
Carlos Pogonza

18.05.2023

buen diaaaaaa desde mar del plata los escucho siempre!

Sandra Flor Burgos

04.04.2023

Chicos..pasen más música de 10 a 13hs..

Viviana Olivero

15.10.2022

Me encanta!! Por favor pasen BTS (no dynamite) puede ser Butter, permition to dance, o Life goes on!

Hola!!! Me encanta la radio en general...pero pondré 5 estrellas cuando pasen "still life" de BigBang

La Goma Cabrera

06.04.2022

buen dia German,sabes q siempre me gusto tu trabajo,espero este sea otro,mucha mierda

Matías Perazzo

25.02.2022

Hola. Pasaron hoy a las 18:15 una cancion y nunca encontré el nombre.

Antonella Lamberti

20.02.2022

hola me gusta bastante su música pero, de vez en cuando podrían pasar algunos temas como ONE, ALIVE o AFTER MIDNIGHT de ASTRO.

hola! me encanta su radio, soy fan de ustedes! podrían poner algo de BTS?

No pongan reggaetón

Sergio Cristoso

11.03.2021

Muy buena la progamaciòn, pocas palabras y mucha música, por favor no repitan tanto las canciones, hay mucha música disponible!!!