Stand with Ukraine. Save peace in the world!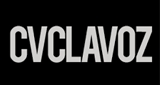 CVC La Voz
Veinticinco de Mayo, 89.5 MHz FM
Radio que difunde programación cristiana las 24 horas, con enseñanzas, estudio de La Biblia, orientación espiritual, mensajes, cultura, educación, servicios comunitarios, con información y noticias locales, por su frecuencia modulada.
CVC La Voz reviews
Excelente emisora!!

Leonel tamburini

03.10.2020

holaaa varon de Dios!!! aca de Cutral. Có ( Neuquen) Argentinaa, saludos a mi esposa Gisela y a mi hija Esmeralda que tiene 23 dias de vida. Aca esta nevando desde ayer, gracias por la buena onda!! las mas linda bendiciones. Leonel

gersom gabriel ramirez vivanco

29.09.2020

Hermosa radio Gracias Señor por Cvc La voz , la escucho en mi trabajo en La ciudad se la Unión Chile, en los turnos de noche son mi compañía, abrazos en el Señor a tdo el Equipo de Cvc La Voz....

Hola buenas le escribo desde Argentina🇦🇷.

Hola les escribo desde República Dominicana mi nombre es JerLin segura peña tengo 18 escuchando pirdoritas y reflexiones aunque hay tiempo que no la escucho por que le an cambiado el horario pero ahora la escucharé todas las noches como antes me encantaría si no hay ningún problema que me saludan a norma Pinzón y que le envió un gran abrazo cariñosito y muchas bendiciones gracias no saben lo feliz que me siento escucharlos de nuevo

Edwin Miranda Avilés

01.05.2020

Exelente programa Saludos desde peruuu son de mucha bendicion qe Él PAPÁ DIOS los bendiga con mucha sabiduria en su infinito amor....son lo maximo cvclavoz...

Saludos desde colombia bogota📻📻📻🎛🎛🙏🙏

David Santiago Zurita

12.02.2020

hermosa voz...siempre "gracias"

Hola soy Corita Dominguez tengo una cuenta en mi iPhone pero quiero recibir también en mi iPad los mensajes y devocionales diarios. Perdón olvidé decir que envio bendiciones desde Japón.

Daniel Escalante

06.11.2019

Hola buenos dias!!! me llamo daniel,les escribo de la ciudad de comodoro rivadavia provincia del chubut!!! saludos a todos,Dios los bendiga!!!