Stand with Ukraine. Save peace in the world!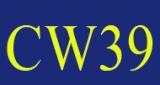 Radio CW 39
Radio CW 39 La Voz de Paysandú is a broadcast radio station from Paysandú, Uruguay providing Spanish music and talk programs.
Radio CW 39 reviews
Cuando viene el tesoro para nuevo Paysandu??

Hace muchos años que ya no vivo en paisandu,y hoy estoy escuchando la 39 no se hace más aquella fantástica búsqueda del tesoro,que maravilla era con todo el equipo de la 39

Hermes Colombino

08.08.2019

Como dije la otra vez huracán siempre con la ayuda de los jueces no estaría donde está vergüenza

E llamado toda la semana a la radio y no me entra la llamada , tengo 19 años y desde chiquita voy y escucho la radio y la búsqueda del tesoro es una actividad muy linda

Gustavo Machuca

14.04.2019

Hoy a full con Nestor Gerardo desde Buenos Aires, vamos arriba la blanca que no ni no

leonardo sanchez

14.04.2019

vamo arriba la Blanca Leonardo Sanchez desde Solymar canelones,todo el campeonato con la Blanca por la voz de paysandu .

Aca desde Texas con paysandu. Arriba la blanca

Alexandra Boffano

01.04.2019

Por acá en montevideo también los sanduceros y sanduceras escuchando a la blanca !!!

Saludos para mí hermano Cáceres 💙

Lo pasan por la tele a la sub 17?