Stand with Ukraine. Save peace in the world!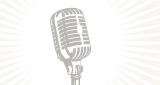 Newsradio 1140 WRVA
Newsradio 1140 (WRVA) - is a News/Talk/Sports formatted broadcast radio station licensed to Richmond, Virginia, serving Central Virginia.
Newsradio 1140 WRVA reviews
Who is this screeching voice HS dropout that is Rush Limbaugh's replacement. How many listeners have they lost?

I love John Reid. Kinda wish he'd run for office. He is a must listen to personality.

In my view John Reid is one of the best in the business. Fair, honest and as unbiased as journalists should be.On the other hand Dana Show is one of the worst ever. She cannot state a sentence without making side comments after each few words so it is hard to follow her! She is very annoying. I rate her minus 1 star.

Damn all the comments say that dana just complains but if u listen to every other racist white piece of shit on this station that seems to be all they do as well🤔🤔🤔... Crazy right? I know.

The contrast between the excellence of John Reid and the asinine work of Dana Loesch couldn't be more extreme. John has first line guests all the way up to and including someone like former Ambassador / Governor James Gilmore. Ms. Loesch is essentially a "news reader" in one of the most irritating voices in any media. I tried to give her the benefit of doubt after Rush's death...now over a year. She hasn't improved. John Reid, on the other hand, continues to have guests and personal commentary that is thoughtful and current in one of the most pleasant voices. Giving 3.5 stars as the mid-point between 1 (Loesch) and Reid (5).

The Dana Loesch show is terrible. I can't believe this is what they chose to fill the great Rush Limbaugh. There are so many better alternatives like Dan Bongino or Mark Stein. I don't listen anymore.

your live free is slow behind live tv

Hate the Dana show! She is snide, sarcastic and always complaining. I can't stand her voice either! Put someone else there - maybe Clay and Travis.

I do not like listening to Dana Loesch show that has replaced Rush. I do prefer iheart lineup with Clay and Travis that seems more in the Rush format than the chit chat format of Dana.
Radio contacts
Business Line: 804-474-0000