Stand with Ukraine. Save peace in the world!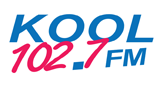 KOOL 102.7 - WPUB-FM
KOOL 102.7 FM (WPUB) and StarTime 1590 AM (WCAM) broadcasts 24 hours a day from Kershaw County in central South Carolina. KOOL 102.7 FM is your home for "Good Times and Great Oldies", broadcasting oldies from the 1950's, 60's, and 70's and beach music. StarTime 1590 AM plays the "Best Music in the Midlands" with a mix of big band and easy-listening oldies. Both stations are owned by Kershaw Radio Corporation and feature local news, community events, and Kershaw County sports.
KOOL 102.7 - WPUB-FM reviews
I like this station, but there are too many commercials and not enough music. During Christmas I also get sick of hearing 24/7 xmas tunes.

Deborah McPherson

18.11.2022

Love ❤️ to Listen to Bulldogs when I can't go to the Game!

Thomas Pickle Sr

04.12.2020

I like Christmas music but not all the time from Thanksgiving until January. It would be nice if you could play and oldie after every Christmas song. The oldie station that was here in Columbia did that and I enjoyed it.

One of the best hometown radio stations in the country. They play great music and support and promote the country. Great station. I'm having to live in Atlanta Georgia now. The stations here just don't do it for me. Thanks

Hey, nice music this rainy and newsy hump day..

Look forward to my next out on Interstate 20 towards Columbia. Loved how you went from Stone Love by Kool & The Gang to Penny Lane by The Beatles!

Super Station.....