Stand with Ukraine. Save peace in the world!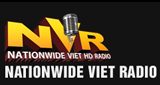 Nationwide Viet Radio
Falls Church, 100.3 MHz FM
Vietnam Washington DC Radio is a broadcast radio station from Falls Church, Virginia, United States, providing News and Information.
Nationwide Viet Radio reviews
Sir. Poopsalot

26.04.2020

Luật sư Duyên cứ xoáy vào những chổ bọn cuồng Trump muốn che dấu thì tụi nó chụi sao cho nổi.

Tự gọi là luật sư (có luật sư mà chỉ làm những việc như các văn phòng đụng xe, v.v... rải rác trên các báo rác trong cộng đồng người Việt) mà cách ăn nói, diễn đạt từ ngữ, và chửi -mà mấy đứa trẻ mách lại- như phường bán tôm cá.

Cảm ơn luật sư Duyên và NVR can đảm nói lên sự thật.