Stand with Ukraine. Save peace in the world!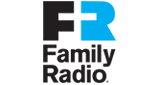 Family Radio Network - East Coast
Family Radio, established in 1959 under the official name, Family Stations, Inc. aired its first broadcast on February 4, 1959 over flagship station KEAR FM in San Francisco, CA. Our core mission remains to proclaim to the world the Gospel of the Lord Jesus Christ and to bring comfort and encouragement to our listeners through the reading of Scripture and uplifting Biblically-faithful music. Family Radio strives to maintain the highest degree of integrity and efficiency in the use of financial gifts. God working through the gifts of His people has enabled Family Radio to build and operate a national network of powerful AM and FM stations and translators throughout the United States. Today by use of satellite, Internet and terrestrial radio technology Family Radio furthers our mission into many foreign countries including Europe, North Africa and the continent of Asia.
Family Radio Network - East Coast reviews
Janelle Torres

23.02.2023

I am so thankful to God that I came across this radio station one day while driving. It has become such an encouragement and blessing now on my drives to work. Thank you for sharing biblical truths in love and with God-glorifying songs. May the Lord bless you all and use you to reach the lost.

I love listening to Family Radio, & I turn it on as soon as I wake up. I love listening to Bible readings, as well as the Bible studies & sermons. I have learned so much. Also, being disabled, I am unable to get to my own church. Listening to the music fills me with joy & allows me to worship the Lord from my own home. I especially like hymns that are sung by choirs or congregations; they make me feel as if I am in a worship service. I used to sing in choir, & this allows me to sing my worship, along with prayers. Thank you for such a well-rounded Christian radio station.

Annmarie Veronica James

30.06.2022

It's always a pleasure to listen to this broadcast station. May Jesus Christ continue bless you all. Presently I'm no employed and in future efforts will continue.

A Gr8t Christian Radio Listening 🎶 👌 😌 😍 ♥ ❤ Station hands Down&Up for sure imo!!!!!!!

Valerie Bess Akinmoju

16.01.2022

Love the worship that exalts the King ! The bible studies are sounded and powerful. The station allows me live in His presence while on earth Thank you !

I'm so glad I found you again. I missed you when you left 94.7 WFME in NY/NJ The Daily Bible reading was my favorite. I hope you still do it. God Bless you all.

I have been listening to family radio for years, it had become a fixture in my home 24/7. I sleep, awake it was still there as a comfort and strength.. I was sadden when the radio was taken off the air but thank God it is still going and reaching so many more people across the world with the beautiful inspiring songs and the word of GOd. Thank you family radio as you continue to proclaim Gods words and the encouragement you shared daily is such a blessing to my soul. For those of you who are listening, God is speaking to you, make a decision to know and trust Him.He loves 💘 and cares for you and wants ❤ to save you. God bless.

Ruth Coba-Reyes

29.08.2021

GREETINGS, I HAVE BEEN LISTENING TO FAMILY RADIO SINCE THE EARLY 1970'S. MY SPIRIT CANNOT GO ONE DAY WITHOUT LISTENING TO THE ENCOURAGING AND LIFTING WORDS OF GOD....IT INCREASES MY FAITH AND HOPE FOR EACH NEW DAY.

David Smith The Oversized Elf

04.08.2021

I love Family Radio and they're doing God's work. I've listened to them since the 1970s when i first listened to then on Shortwave Radio when they broadcast first out of Scituate,Massachutsetts then Lake Okeechobee,Florida.

Kathleen Kennedy

25.04.2021

Loved the radio reading circle and Lamplighter, please bring these programs back, along with the rare beautiful music you use to play. Very excellent programs are broadcast still, just treasured those two you removed. I would like to correct my last review but cannot.