Stand with Ukraine. Save peace in the world!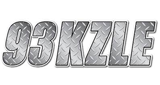 93 KZLE
KZLE 93.1 FM is a radio station licensed to serve Batesville, Arkansas, USA. 93 KZLE provides North Central and Northeast Arkansas with 99,000 watts of rock. The best variety. The largest rock library.
93 KZLE reviews
Great Radio Station! But what is going on with the fading in and out? Never did this before always crystal clear before.

Michael Travis

05.04.2023

What happened to the programming?If this continues,I'll switch to 99.1 The Hog

This is a great radio station

Sherrie Birdsong-Taylor

21.11.2021

This is almost like listening to HeadBangers Ball. Dee really kicks ass!!

I'm from Arkansas and it brings back some good memories.

I'm back best still the best radio I can find around here keep up great effort thanks a lot for being here

I just heard Disturbed's version of "The Sound of Silence". Gave me goosebumps. I LOVE this station!

Best classic radio station l have heard beats anything here in Memphis

Nuthin else round here compares with u. Great music, great planning only station I will listen to

I speak for alot of us here at Lyon college, we LOVE all the newer hard rock songs that you guys play late nite,early morning hours, Five Fnger Death Punch, GodSmack,Seether, just to name a few...We Love It!
Radio contacts
Office Phone: 870-793-4196
Office Fax: 870-793-5222