Stand with Ukraine. Save peace in the world!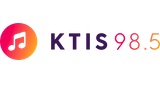 KTIS 98.5 FM
98.5 KTIS - KTIS-FM is a broadcast radio station in Minneapolis, Minnesota, United States, providing Adult Contemporary Christian Gospel, Pop and Rock music as a service of Northwestern College.
KTIS 98.5 FM reviews
Carolyn Dudley

09.10.2022

i have listened to this station for some time now i have been threw a lot and i give God the praise and glory for me still standing Jesus is my rock thank you for being obedent to the Lord thank you thank you

Cynthia Biermaier

08.02.2022

I'm in love with this radio station! My twins 4 years old love the music and so do I! I love message THAT IT provides!! Thank you for always helping and praying for my family. I love you all!

Love this station

I love KTIS, it makes me smile and so happy. It gives me HOPE, I got to talk to Keith Steven This morning. 🥰🙏💜 Thank you.

pseem S e e m a n

13.06.2021

Love this station, makes me feel better

My most favorite station with God's Music!

Jeffrey Gordien

05.11.2020

Its best to 98.5 music.

Simon Rodriguez

02.11.2020

The right song always comes on at the right time!!!!!!!

me encanta.!!

Jolene Dammann

02.04.2020

Thank you for being here for our collective spiritual needs. I know that when I am living in a state of fear that I am able to listen to your message and the fear disappears. God Bless You!