Stand with Ukraine. Save peace in the world!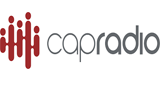 CapRadio - News
KXJZ (90.9 FM) is a public radio station in Sacramento, California. It airs programming from National Public Radio (NPR) and other public radio producers and distributors, as well as locally produced news and public affairs programs.
CapRadio - News reviews
William Heyman

20.03.2023

I think I heard a mistaken broadcast of how the US dropped the "largest" nuclear bomb. Actually the USSR dropped the largest nuclear bomb, "Czar Bomba," 55MT. But I was driving, did not want to hear anymore of what I thought was Russian propaganda, so I quit. Oh, I did have a Top Secret, COSMIC CRYPTO, Special Compartmented Access clearance, but what do I know? I'm sure the young lady has a higher clearance, and knows a lot more. All wrong.

chris lizarraga

29.07.2017

Good weekend programming, especially the Mick Martin Blue's Show.