Stand with Ukraine. Save peace in the world!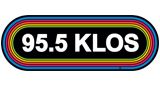 95.5 KLOS
95.5 KLOS - KLOS is a broadcast radio station in Los Angeles, California, United States, providing Album Oriented Rock and Classic Rock music.
95.5 KLOS reviews
Love my station......good memories of my stoner uncle blasting all the classics in his 73 chevy truck!

Only station I listen to but a bit repetitious with their songs. I mean I think they play Slowride every day. There's SOOO many other classic rock songs they can add but they don't. Way too much Zeppelin too.

Better than the sound system in my car, but the same great music of my youth.

The Breakfast with The Beatles belongs every Sunday morning and don't tell me it's corporate nonsense. It's the climax of my week and then I need a cigarette.......

Know greetings from lake of the ozarks

I was a young 19 year old MARINE in April of 1982 when I made my first Detachment to MCAS El Torro. Had a shop radio and landed on this station, listened to it and have been a fan since. Unfortunately it wasn't until the internet and live streaming that I could be a fan from Columbus, Ohio. This station IS what all ROCK stations should attempt to be; Old Rock, New Rock, Never Heard of Before bands ... I puke at the CORPORATE ROCK stations that just roll out the same crap again and again. LISTEN OFTEn ... EXCEPT THE BEATLES SPOT - Put it to bed already!

What happened to Uncle Joe Benson?

Is Frazer Smith still on KLOS? Anyone remember the "I'm Too Hip, Gotta Go" cards?

Sergio Javier Erazo

08.06.2021

I'm listening klos from de 85s when i use to live there in Orange county good nos i'm liisten from My country México

Love Jasmine Star! Jasmine Jams!!!