Stand with Ukraine. Save peace in the world!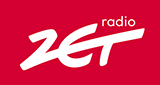 Radio ZET - Latino
Kanał Radio ZET Latino do słuchania na player.radiozet.pl to latynoskie rytmy nadające się idealnie do zabawy lub codziennego słuchania. Najlepsza muzyka w latynoskim klimacie, która poprawia nastrój, wywołuje uśmiech i zachęca do tańca. Gorące utwory które właśnie stają się hitami na świecie oraz przeboje rozpalające serca i zmysły od wielu lat.
Show more
Related radio stations
Show more
TOP songs on Radio ZET - Latino
Radio ZET - Latino reviews
Olivier Bernacki

09.08.2020

Kaoma — Lambada
Information about the radio
Włącz kanał Radio ZET Latino i posłuchaj ulubionych artystów, których hity królują na listach przebojów, m.in. Alvaro Soler, Enrique Iglesias, Jennifer Lopez, Shakira, Maluma, Pitbull, Ricky Martin, Santata, Gipsy Kings, Daddy Yankee. Uwielbiasz takie utwory, jak "Bailando", "Duele el Corazón" i "Bailamos" Enrique Iglesiasa? Świetnie jeździ ci się samochodem przy przebojach "Livin la vida loca" i "She Bangs" Ricky'ego Martina? Szalejesz podczas lekcji Zumby przy numerach "Ka Tortura", "Loca", "Rabiosa" i "Hips Don't Lie" Shakiry? Humor poprawiają Ci takie kawałki, jak "Corazón", "El Amante", "El Perdón", "Con Calma", "La Camisa Negra", "Let's Get Loud", "On The Floor", "La Bamba", "Mala mia", "El Préstamo"? Wybierz kanał Radio ZET Latino i ciesz się najnowszymi i najlepszymi latynoskimi utworami o dowolnej porze dnia lub nocy.
Radio contacts
https://www.instagram.com/radio_zet/
https://www.youtube.com/user/radiozet

[email protected]