Stand with Ukraine. Save peace in the world!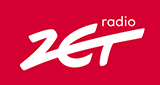 Radio ZET - na Swieta
Kanał muzyczny Radio ZET na Święta to propozycja dla wszystkich, którzy chcą czuć świąteczną atmosferę już na kilka tygodni przed Świętami Bożego Narodzenia. Sprawdź na player.radiozet.pl świąteczny kanał Radia ZET, na którym znajdziesz największe bożonarodzeniowe przeboje. Posłuchaj klasycznych polskich i zagranicznych piosenek świątecznych śpiewanych przez najbardziej znanych artystów sceny muzycznej. Usłysz dobrze znane, najpiękniejsze gwiazdkowe utwory w nowych wersjach i ciekawych wykonaniach.
Show more
Related radio stations
Show more
TOP songs on Radio ZET - na Swieta
Radio ZET - na Swieta reviews
Henryk Gocłowski

13.04.2020

Ok
Information about the radio
Daj wprowadzić się w świąteczny humor dzięki piosenkom, których nie może zabraknąć w tym czasie. W kanale Radio ZET na Święta znajdziesz wielkie choinkowe hity, takie jak "Last Christmas" Wham!, "All I Want For Christmas" Mariah Carey i "Do They Know It's Christmas?" Band Aid, oraz "Have Yourself a Merry Little Christmas", "Jingle Bell Rock", "Blue Christmas", "Rocking Around The Christmas Tree", "Baby It's Cold Outside", "We Wish You A Merry Christmas", "Driving Home For Christmas. Nie zabraknie też polskiej muzyki w wykonaniu znanych artystów. Na kanale Radio ZET na Święta można usłyszeć polskie kolędy i pastorałki śpiewanych przez takich muzyków, jak m.in. Skaldowie, Andrzej Piaseczny, Czerwone Gitary, Justyna Steczkowska, Anna Maria Jopek, De Su, Kayah, Ryszard Rynkowski, Edyta Górniak i Krzysztof Antkowiak oraz Roan i Przyjaciele. Wszyscy fani świątecznych hitów będą mogli posłuchać lubianych świątecznych utworów, takich jak m.in. "Dzień jeden w roku", "Coraz bliżej święta", "Ten zimowy czas", "Z kopyta kulig rwie", "Pada śnieg", "Dziś nadzieja rodzi się", "Ding Dong", "Kto wie", "Święta w nas". Wybierz kanał Radio ZET na Święta dostępny za darmo na player.radiozet.pl i ciesz się najwspanialszą świąteczną muzyką kiedy tylko masz na to ochotę.
Radio contacts
https://www.instagram.com/radio_zet/
https://www.youtube.com/user/radiozet

[email protected]