Stand with Ukraine. Save peace in the world!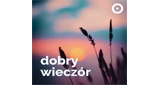 Radio Open FM - Dobry Wieczór
Open FM znajdziesz muzykę dostrojoną do Ciebie i przez Ciebie. W ofercie ponad 100 stacji, które specjalnie dla Ciebie przygotowujemy każdego dnia, znajdziesz stacje poświęcone konkretnym brzmieniom i gatunkom (np. Impreza, Disco Polo, Hip-Hop PL czy Classic Rock), ale również nastrojom (m.in. Happy, Sad, Relaks) i sytuacjom, w jakich towarzyszy Ci muzyka (kanał Nauka czy stacje z kategorii Sport i Do Auta).
Related radio stations
Show more
Radio Open FM - Dobry Wieczór reviews