Stand with Ukraine. Save peace in the world!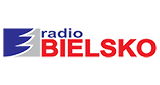 Radio Bielsko
Bielsko-Biala, 106.7 MHz FM
Radio Bielsko 106,7 FM to największa na Podbeskidziu, niezależna, komercyjna stacja informacyjno-muzyczna. Nadaje od 1994 roku. Dziennikarze codziennie przygotowywują serwisy informacyjne dotyczące naszego regionu, ale również najważniejsze wiadomości z kraju i ze świata. Radio BIELSKO daje swoim słuchaczom możliwość bezpłatnego nadania na antenie rozgłośni swojego ogłoszenia. Bardzo pozytywna audycja poranna wypełniona dobrymi żartami i pobudzającą muzyką. W programie mamy ponadczasową listę tanecznych hitów , prawdziwą ucztę dla miłośników muzyki lat 80-tych oraz audycje dla samotnych.
Radio Bielsko reviews
Damian Fiałkowski

05.01.2023

dobrze,ze to radio wprowadza w dobry nastroj na wiele godzin,zostawia nute po sobie ,glosno gra

Jebane reklamy w kółko to samo

Pozdrowienia z Goleszowa sle Janko

Mirek Hareżlak

07.05.2021

Jest super MIREK Niemcy Pozdrawiam cala ekipe radia RADIA BIELSKO

Jaroslav Myška

09.10.2020

Pozdrawiam dobře hrajete Jarda myška Ostrava Čechy!!!!!!!slucham online

Witam pozdrawiam gorąco Agnieszka z Przyborowa.

Radio super, muzyka extra, troche dzus prowadzacy zakrecony, zapowiada od jutra wiosne🤗🤔🙄😃

Jędrzej Wójcik

03.08.2020

Świetni prezenterzy brawo

Wszystko pięknie ale od kilku dni radio bielsko nie działa ani tutaj ani w aplikacji ,naprawcie proszę - pozdro.

MAGDA Brachaczek

26.04.2020

Radio Bielsko jest Super i wszyscy prowadzący z poczuciem humoru, konkretni,wyluzowani,dlatego słucham bo wtedy daje na luz i słucham dobrej muzyki a reklamy? Wcale nie uważam że za dużo, w czasach pandemii koronawirusa i po ustaniu doceniajmy bardziej to co mamy i co nas otacza ,po prostu przestańmy narzekać, cieszmy się małymi rzeczami i kochajmy ludzi którzy są dla nas dobrzy póki czas ,pozdrawiam Magda