Stand with Ukraine. Save peace in the world!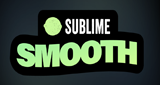 Sublime Smooth
Sublime Smooth is een digitale zender met de lekkerste muziek om bij te kunnen relaxen of voor het creëren een ontspannen sfeer. De muziek is 24 uur per dag, 7 dagen per week, op de zender te horen.
Show more
TOP songs on Sublime Smooth
Information about the radio
Sublime selecteert de fijnste muziek passende bij het ritme van je dag. Een frisse muziekmix voor op je werk, onderweg en om mee te relaxen. Op Sublime hoor je onder meer Stevie Wonder, Amy Winehouse, John Mayer, Alicia Keys, Jamiroquai, Gregory Porter en John Legend.
Radio contacts