Stand with Ukraine. Save peace in the world!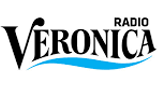 Radio Veronica
Radio Veronica. Het station met alleen maar échte muziek.
Show more
TOP songs on Radio Veronica
Radio Veronica reviews
Erg Top Dat Wendy Moore Lekker gedraaid wordt!!

Bertus Oosting

07.01.2022

echte radio hoor ik hier

Robert Wijnands

06.07.2021

Rob Stenders en Caroline Brouwer zijn terug :)

Anto S Madariaga

25.01.2021

IK HOU VAN JE RADIO UIT ARGENTINIE GROETEN

FROM "DOWNUNDER'' Sydney AUSTRALIA Listening to your music. Less Talk, more music !!

GOOD RADIYO,HELLO FROM RESPUBLIK OF ARMENIYA!!!!!!!

Enriqo Morales

05.03.2020

Jogibabu

Radio Veronica maakte mij de dj die ik nu ben 40 jaar lang

The best commercial station of recent and classic hits including "real rock" and "real r&b" - more diverse than most of simular programs.

very good rasio plaease five me gatta love you listan thisway
Information about the radio
Radio Veronica is het station met Alleen Echte Hits en dj's als Rob van Someren, Bart van Leeuwen, Colin Banks, Patrick Kicken, Erik de Zwart, Rick van Velthuysen, Ben Liebrand, Erwin Peters, Peter Teekamp, DJ Silverius, Silvan Stoet, Luc van Rooij en DJ Sven.
Radio contacts
PO Box 2538 1200 CM Hilversum
[email protected]