Stand with Ukraine. Save peace in the world!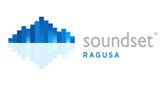 Soundset Ragusa
Dubrovnik, 93.4-107.0 MHz FM
Radio Ragusa je županijski radio koji pokriva područje dubrovačko-neretvanske županije od Metkovića do Konavala.S radom je započeo 01.prosinca 2005.godine te svojim pozitivnim vibracijama vrlo brzo stvorio jako dobru slušanost i osvojio srca slušatelja diljem županije.
Soundset Ragusa reviews
Top

Pozdrav iz Irske 👋

Najlepsze Chorwackie Radio *****

David Brajkovic

22.02.2021

Kada ja stignem u trebinje ali nekoliko sam blizu onda mi bude radio Soundset i onda JAGOR ali za ovo sam stavio 5

the best in DUbrovnik

Renato Brković

06.10.2020

10

Amazing , I love Croatia !!!

Klaus Dopmeier

29.06.2020

Top!!!

Rudolf Florjančič

28.04.2019

Online - Kranj, Slovenija - dobar izbor muzike ...

Hajrija Jenciragic

16.10.2018

U Madjarskoj slusam vas i na poslu i kod kuce, super ste.
Radio contacts
Fax: 020 358 317
www.youtube.com/channel/UCTBUqvqnMPPKH0riperAb1g